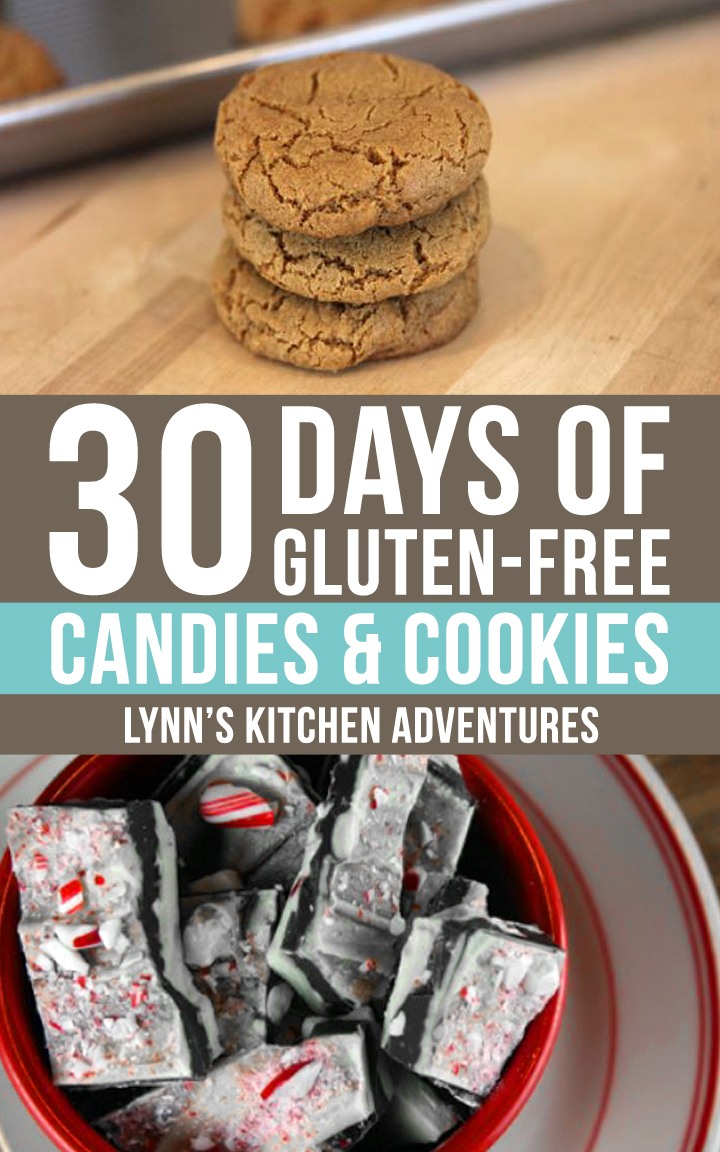 Gluten free molasses ginger cookies are a fun and classic holiday cookie. They are also a nice change from all the chocolate and sugar cookies that are everywhere this time of year.
Don't get me wrong I love chocolate and I love sugar cookies, but sometimes it is nice to change things up a little with something different.
These are one of my husband's favorite gluten free cookie that I make. He loves them, so I knew I needed to share them for my 30 Days of Gluten Free Cookies. 
These cookies remind me of gingerbread because the flavors are very similar to what gingerbread tastes like. I made a batch of these a few weeks ago and they were gone in no time. My whole family loved them.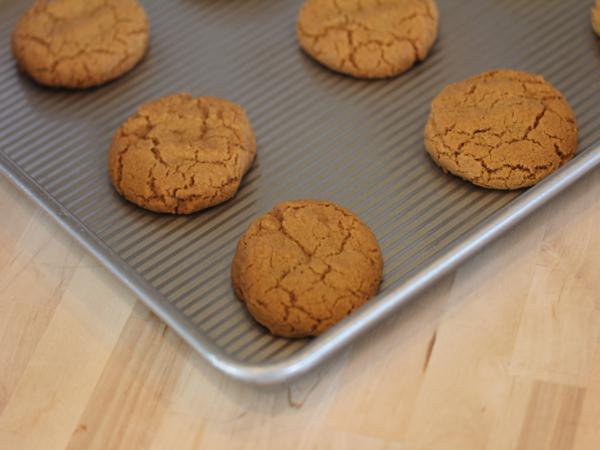 Gluten Free Molasses Ginger Cookies
1 cup sugar
3/4 cup oil
1/4 cup molasses
1 egg
1 1/2 cups rice flour
1/2 cup sweet rice flour
1/4 cup cornstarch
2 teaspoons baking soda
1/2 teaspoon xanthan gum
1 teaspoon ground cinnamon
1/2 teaspoon salt
1/2 teaspoon ground ginger
1/2 teaspoon ground cloves
Preheat oven to 375 degrees.
In a bowl combine oil, sugar, and molasses. Mix for 2-3 minutes.
Add eggs one at a time.
In a bowl combine rice flours, cornstarch, xanthan gum, baking soda, cinnamon, salt, ginger, and cloves.
Slowly add flour mixture to sugar mixture. Mix until combined.
Scoop by the spoonful onto greased baking sheet.
Bake fro 7-8 minutes or until edges are lightly browned.
Let cool on cookie sheet for a few minutes then remove to wire rack to cool.