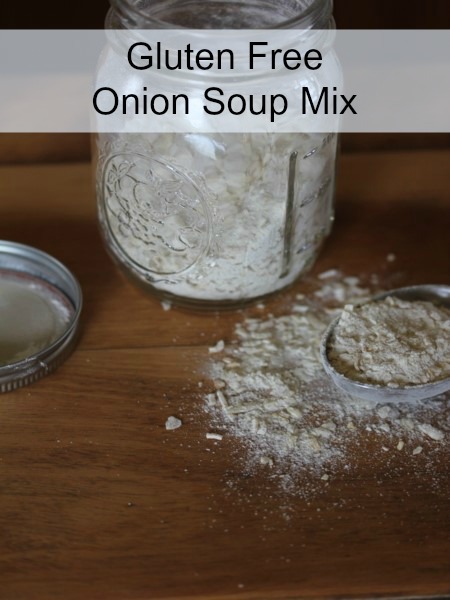 Onion soup mix is one of those things that is so easy to make at home. It is also much better because you can control what goes into it. You know all the ingredients.
Onion soup mix is also one of those things that often contains gluten. Last time I checked the famous name brand contained it, so making it at home is perfect for the gluten free kitchen.
I love to keep this gluten free onion soup mix on hand for things like oven roasted potatoes or adding flavor to simple things like burgers and meatloaf.
This mix does contain beef bouillon. Beef bouillon is one of those things that often contains gluten too, but I put a link in the recipe to my favorite gluten free bouillon.
If you miss onion soup mix since you went gluten free, making it at home is a must try.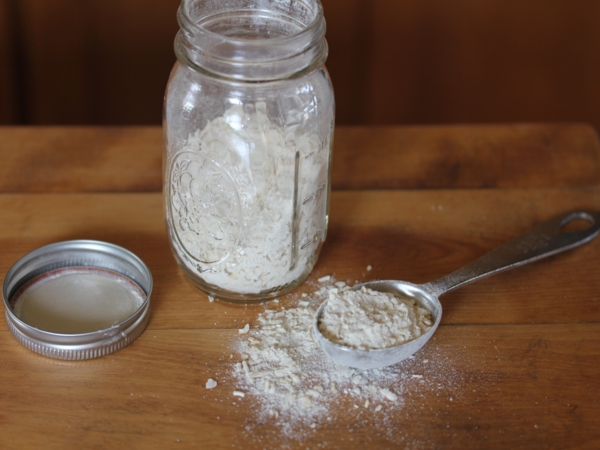 Gluten Free Onion Soup Mix
3 1/2 tablespoons gluten free beef bouillon powder/granules
1 cup dried minced onions
4 teaspoon onion powder
1 teaspoon celery salt
4 teaspoon cornstarch
4 teaspoon sugar
Mix all together and store in an airtight container or use as directed in recipes. I like to double or triple this to make a large batch.
1/4 cup equals 1 package.