This gluten free oven pancake is one of my favorite ways to make gluten free pancakes. Skip the griddle and use the oven!!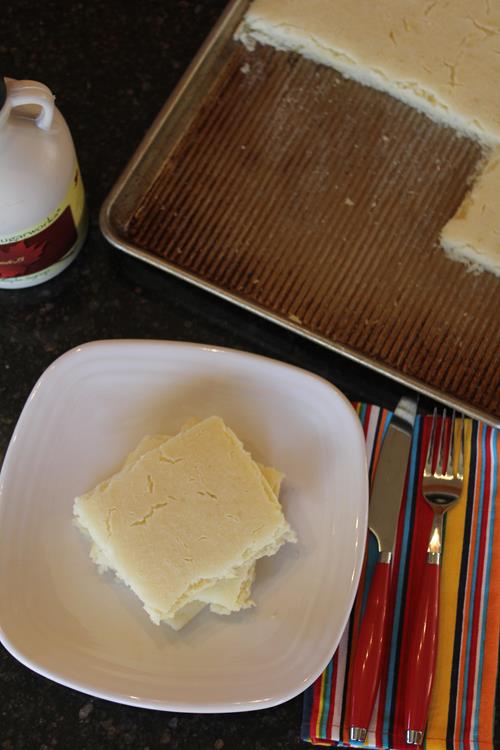 My family loves pancakes and eats them almost every Saturday for breakfast.
Several years ago I shared on the main section of my site how I make Saturday morning pancakes easy by making them in the oven. I love making them this way and decided it was time I shared exactly how I make my gluten free pancakes in the oven.
Making pancakes in the oven really is the easiest way I know to make pancakes. Pancakes are not hard to make. In fact they are really easy to make, but if you have a large family or teen age kids, making pancakes can be time consuming to make.
One of the things I love about making them in the oven is that everyone can eat at once. Yes, you can time it so that everyone eats at once with regular pancakes, but it is a little harder to do. When you make them in the oven it is easy for everyone to eat all at the same time.
And these gluten free oven pancakes are so good that everyone will enjoy them. This is the recipe I make all the time and both the gluten free eaters and the regular eaters in my family enjoy them.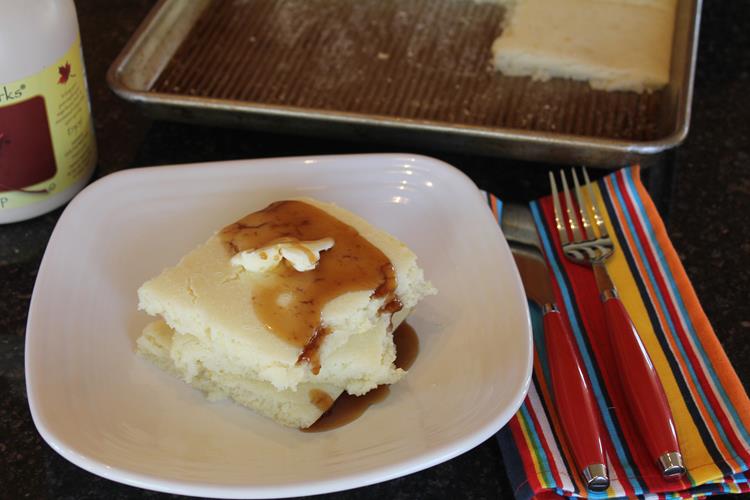 Gluten Free Oven Pancake
Make your gluten free breakfast easy with gluten free oven pancakes!
Ingredients
2 eggs
4 tablespoons of butter, melted
2 cups buttermilk
2 tablespoons sugar
¾ cup brown rice flour
¾ cup white rice flour
½ cup potato starch
⅓ cup tapioca starch
¼ teaspoon baking soda
1½ teaspoons baking powder
¾ teaspoon salt
Instructions
Preheat oven to 375.
Whisk together the eggs, butter, and buttermilk.
Whisk in the remaining ingredients and whisk just until combined. This batter will be a little lumpy.
Spread batter into a greased 11x14 or 12x15 inch jelly roll pan or cookie sheet with sides.
Bake for 12-15 minutes or until texture is similar to regular pancakes.
Cut into squares and serve with butter, syrup, or your favorite pancake toppings.
Serve and enjoy!