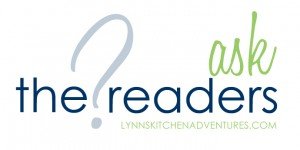 Last month I shared about how much I love my new ceramic griddle. On the post I received this comment.
I am glad you posted this I am actually looking for a good ceramic coated nonstick pan for eggs and omelets and such. You mentioned how you have a love hate relationship with conventional nonstick I understand your feelings. I got rid of all my nonstick coated pans a few years ago because of peeling. I usually use a cast iron pan, but I don't like how it sometimes absorbs the egg smell. My family seems to have a strong sense of smell and complain when other foods smell like eggs. So I am looking to invest in a good ceramic nonstick pan for just eggs and omelets. I have read so many mixed reviews on all pans from expensive to inexpensive and was wondering if you had any suggestions.
Non stick ceramic pans, especially skillets, have become popular. I have been curious about them, but besides my griddle I do not own any. As soon as I read this comment I knew that it would make a great Ask the Readers post.
Can you help this reader out? Do you own a non stick ceramic pan? What are your thoughts and what brands do you love?