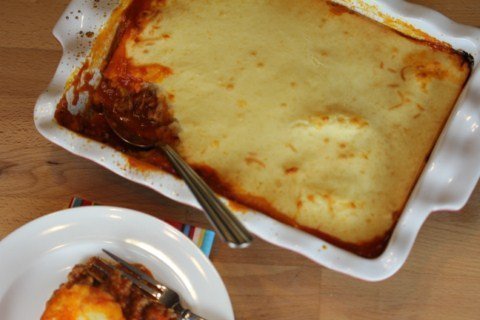 When I was going through the archives of my site a few months ago, I found a few recipes that I had totally forgotten about since going gluten free. There have been so many things that I have had to recreate or redo since going gluten free, that many family favorites got left behind.
Pop Up Pizza Pie was one of them. And I can't believe it took me three years to recreate this. This was a favorite in our house, especially for my son. This is one of those meals that he would eat weekly if I made it.
So, as soon as I saw it in the archives I knew I had to work on making a gluten free version. And once I made it, it was so much fun to see the reaction of my kids. They loved having it again and it will now be on the menu plan often.
This is one of those very kid friendly, quick and easy meals.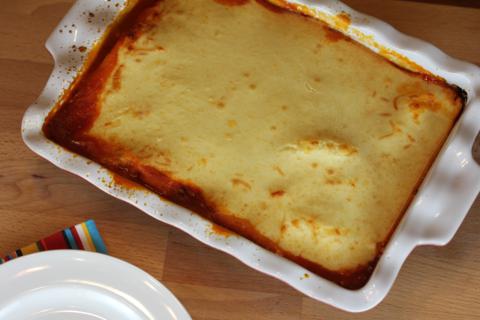 Gluten Free Pop Up Pizza Pie
1 pound ground beef
1 onion, finely chopped
1 green pepper, finely chopped
2 cups spaghetti sauce ( Jar or Homemade)
1 cup milk
1 tablespoon oil
2 eggs
1/2 cup rice flour
1/4 cup potato starch
1/4 cup tapioca starch
1/4 teaspoon xanthan gum
1/2 teaspoon salt
2 cups shredded mozzarella cheese
In a pan brown ground beef with onion and pepper until beef is done and onion and pepper is tender.
Add spaghetti sauce and cook on low for 10 minutes. Set aside.
In a bowl combine milk, oil, and eggs. Beat for about 1 minute or until well blended.
Add rice flour, potato starch, tapioca starch, xanthan gum, and salt to egg mixture and beat until smooth.
Spread meat mixture into a 9×13 pan. Top with shredded cheese and carefully pour batter over the top.
Bake at 400 for 25 minutes.
Enjoy!