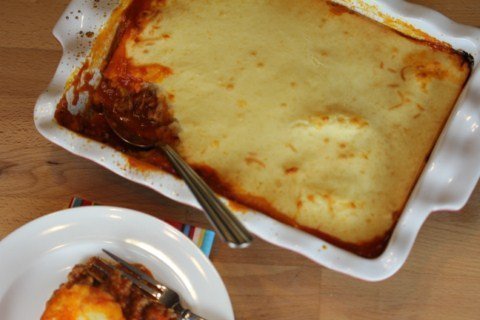 This recipe is one of my kid's favorite. My son loves pizza and he would eat it every night if I would let him. He thinks this recipe is a good substitute for the real thing. I have not made this in awhile, so I need to put it on the meal plan again soon.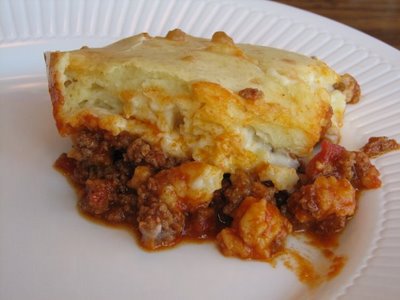 I have made this recipe many times. It is really easy to put together. Serve it with a salad or vegetables and you have a great meal. This is a fast and frugal recipe.

Pop Up Pizza Pie
1 pound ground beef
1 cup of chopped onion
1 cup chopped green pepper
2 cups spaghetti sauce (jar or homemade)
Popover Batter
1 cup milk
1 tablespoon of oil
2 eggs
1 cup flour
½ teaspoon salt
2 cups shredded mozzarella cheese
Brown ground beef with onion and pepper. Add spaghetti sauce and simmer for 10 minutes. Set aside. In a bowl combine milk, oil, and eggs. Beat one minute on medium speed. Add flour and salt to egg mixture and beat for two minutes or until smooth. Spread meat mixture into a 9×13 pan. Top with cheese. Carefully pour batter over cheese. Bake at 400 degrees for 25 minutes.

This recipe is adapted from the Best Of Country Cooking cookbook published by Reiman Publications.