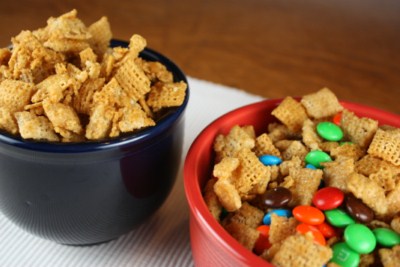 It can be very challenging to find gluten free/nut free snacks and desserts that kids enjoy. Not only are they hard to find they are expensive to buy.
I have found the best solution is usually to make them at home. By making it at home I not only save money, but I know that it is safe to eat.
Caramel Chex Mix is a favorite snack in our house. My kids love it when I make this.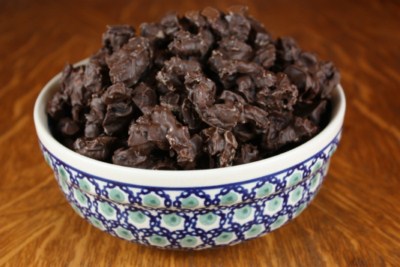 Another snack that my kids enjoy is Chocolate Covered Crasins. So easy and so good!
Fresh fruit, yogurt, cheese, and even dry cold cereal are some of the healthier snacks that we eat often.
What are your favorite gluten or nut free snacks?