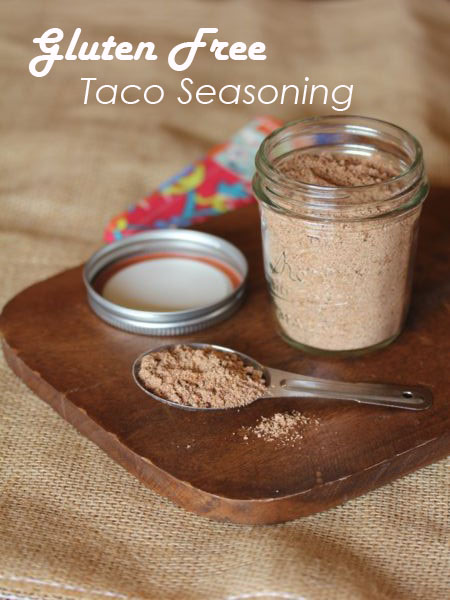 Homemade gluten free taco seasoning is so easy to make using basic pantry ingredients.
Seasoning mixes were one of those things that surprised me when I first went gluten free. I had no idea so many of them contained wheat. There are a few out there that are gluten free, but I soon realized making my own at home was much safer for my family. And really they are easy and inexpensive to make at home, so why not make homemade.
Today I am sharing my gluten free taco seasoning recipe. This is the same basic recipe for taco seasoning that I shared on my site a few years ago, but this is the large batch version instead of the single batch version.
I like to make this in large batches and keep it in a jar in my cupboard. We eat a lot of mexican type foods since going gluten free, so taco seasoning is always a good thing to have on hand.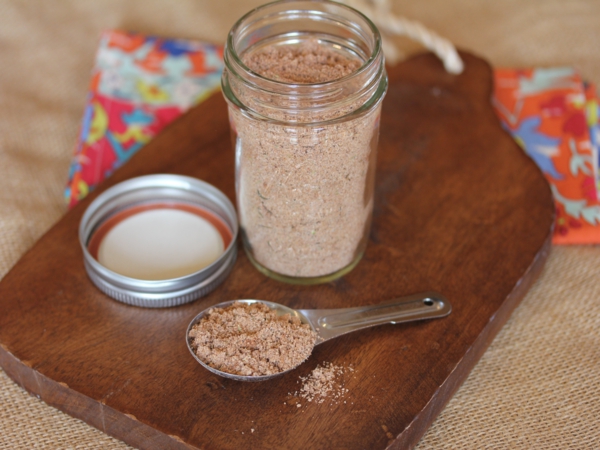 Gluten Free Taco Seasoning
5 tablespoons chili powder
5 teaspoons cumin
5 teaspoons coriander
2 1/2 teaspoons oregano
2 1/2 teaspoons salt
3 tablespoons cornstarch
3 tablespoons brown sugar
Combine  ingredients in a jar or container.
To Make Taco Filling
Use 1 pound ground beef. Cook until browned and done. Drain off any fat.
Add 3 tablespoons taco seasoning and 1/3 cup water. Cook over medium low until well combined and thickened.
To change it up I also like to use 4 ounces tomato sauce in place of the water. It gives it a great flavor that my family loves.