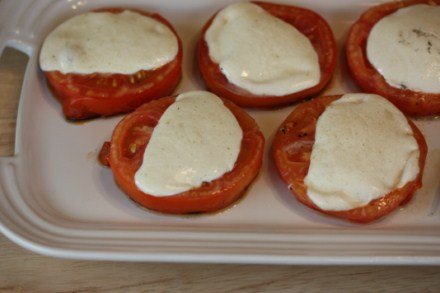 Grilled tomatoes with mozzarella cheese is one of those simple, but delicious summertime recipes that everyone loves.
These are so easy and good! And really are a delicious and healthy summertime treat.
We like to keep these simple, but you can easily sprinkle on some fresh herbs to give them a little more flavor. You can even drizzle these with a little oil, but really we like them with just tomatoes and mozzarella.
Have you ever grilled tomatoes before?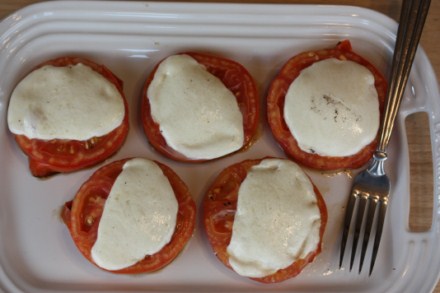 Grilled Tomatoes with Mozzarella Cheese
tomatoes
fresh mozzarella cheese- I love to use fresh mozzarella cheese for this, but I think regular mozzarella would work
Slice tomatoes in thick slices. I usually do 4 slices per tomato, five if it is a large tomato.
Slice mozzarella cheese.
Place tomato slices on a grill that has been heated to medium high heat.
Place a slice of cheese on top of each tomato.
Grill over medium heat for 3-4 minutes or until cheese has melted.
Serve and enjoy!