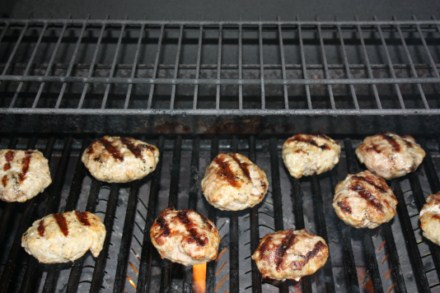 One of the things I love about this time of year is grilling. Not only do I like the taste of grilled food, it is so much cheaper and easier to cook outside during warmer weather.
We enjoy grilling steaks, hamburgers, chicken, pizza, quesadillas, and even breakfast sausage.
Yes, breakfast sausage. It makes basically no mess when I cook it outside on the grill.
What is your favorite thing to cook on the grill?