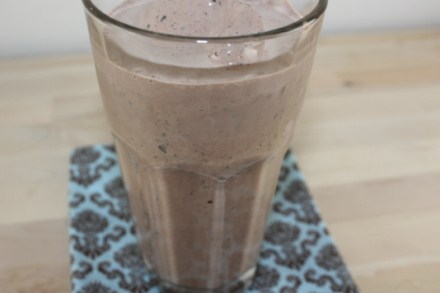 Did you know that the Dairy Queen Blizzard is 25 years old?! Now, that makes me feel a little old. I remember when they first came out and the commercials and ads were everywhere.
I love Blizzards and they were quite a treat when I was growing up. I grew up in a small logging town of less than 2,000 people in northwest Oregon. There is often not a lot of things to do in a small town so, driving the fifteen miles to the Dairy Queen out on the highway was an exciting outing as a kid.
We often got treats like the dilly bar or just a plain cone because they were the cheapest things to buy. However, we loved it when they had the blizzards on sale for 99 cents because then my dad would let us get one of those.
I now live where I do not have a Dairy Queen close to me, so I have had to be creative and find a way to enjoy a blizzard at home. I love to come up with make at home versions of our favorite things because they are usually easy and less expensive to make. In fact, Blizzards are one of the easiest at home things that I make.
What I love about these is that you can make them just the way you like them. You can use vanilla or chocolate ice cream. You can use what ever candy you like. M&M's work, so do butterfingers, and Oreo cookies, Reese's pieces, Heath Bars, there are so many versions that you can make.
The one in the pictures is a chocolate chip mint version.
These measurements are not really exact. You can vary the amounts according to how thick you like yours. The candy amounts vary depending on the candy. I usually use half a candy bar or half a package of M&M's, but you can add more if you like more candy.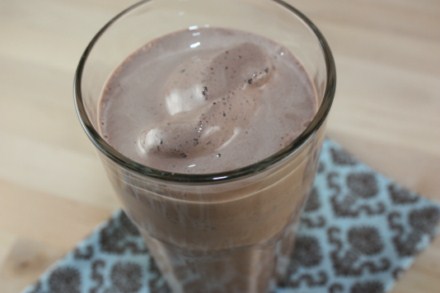 Yield: 2 servings
Homemade Blizzards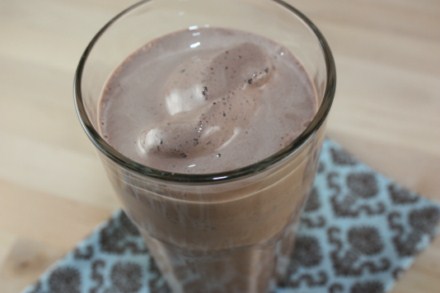 A make at home version of a favorite ice cream treat.
Ingredients
2 cups ice cream
1/3 - 1/2 cup milk
about 1/2 of a candy bar (if using something like a heath or butterfinger chop it into several pieces)
Instructions
Blend ice cream and 1/3 cup milk in a blender until smooth.
Add more liquid if needed.
Add candy bar and blend just until candy is chopped.
Nutrition Information:
Yield:
2
Serving Size:
1
Amount Per Serving:
Calories:

353
Total Fat:

18g
Saturated Fat:

11g
Trans Fat:

0g
Unsaturated Fat:

6g
Cholesterol:

62mg
Sodium:

149mg
Carbohydrates:

41g
Fiber:

1g
Sugar:

36g
Protein:

6g
Nutritional values are approximate and aren't always accurate.
I know that many places sell their own version of these. In my area both Sonic and Braums have a version. They are all very similar though.