Homemade Cookie Cakes are easy to make, taste great, and kids love them!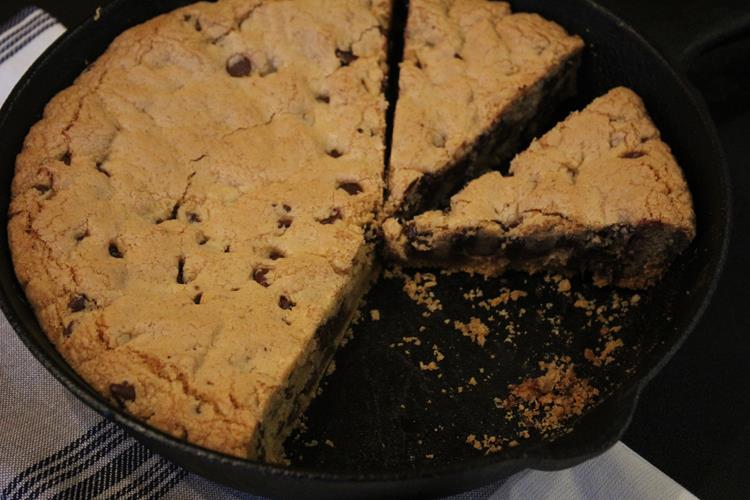 We love skillet cookies which are also known as cookie cakes at our house. They are easy to make and taste great. I love the texture of a skillet cookie. It is the perfect combination of crispy edges with a soft center.
I have been making them for years. Way back in 2008 I shared a recipe that I have used over and over again. It is a great skillet cookie recipe, but it also works perfect for making into a cookie cake.
I even have a gluten free version of it that I now make. We love to make it for birthdays, but it is also great for any day.
You can easily just serve it plain, but it is delicious served warm with a scoop of ice cream on top. We also love to decorate them for cookie cakes. They are a fun homemade version of the cookie cakes that many stores and bakeries sell.
If you have never tried making a homemade skillet cookie or cookie cake I highly recommend you give it a try!