Today I thought we would do a totally fun question for Ask the Readers. We are going to talk pancakes. More specifically what you like to put on top of your pancakes.
In my house it really varies what people like on their pancakes. Some like butter and syrup and some like just syrup and no butter. We used to love peanut butter or Nutella on our pancakes, but can no longer do that because of my daughter's nut allergy.
We also love fruit on our pancakes. For special occasions or holidays we love to serve pancakes with fruit topping and whipped cream. Yum!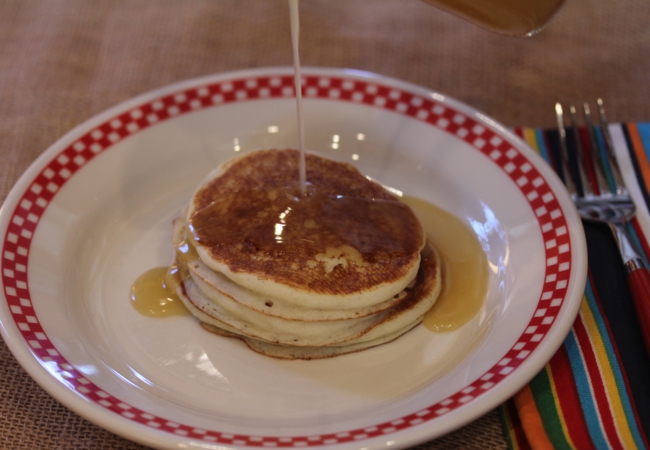 I also like to change up the syrup we use on our pancakes. Sometimes we use regular store bought syrup or real maple syrup, but I also love to make my own. Some of our favorites are homemade Mrs. Buttersworths syrup, buttermilk syrup, apple pancake syrup, and blueberry pancake syrup.
We also used to love peanut butter pancake syrup. It is so good! If you love peanut butter it is a must try!
Now I would love to hear your favorite pancake topping. Do you love syrup, butter and syrup, peanut butter, fruit, or something else?