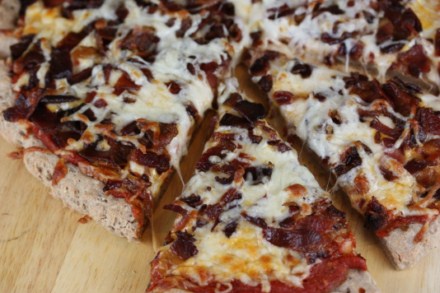 Homemade pizza is delicious, easy, and frugal.
I have been making and eating homemade pizza for years. Growing up my mom always made her own pizza. Eating pizza at a restaurant was a once a year or so treat. That is what happens when you grow up in a small town out in the middle of nowhere.
Really I did not grow up in the middle of nowhere. I grew up in a beautiful part of Oregon, in a small logging town, but it was pretty much one hour from the big city, where all the stores and restaurants were at. Driving an hour for pizza was just not worth it.
So, don't get me wrong, I love the small town where I grew up and really miss it, but it was not known for pizza unless you count the pizza pockets sold at the one gas station in town. At some point when I was a teenager we started buying Papa Murhpy's pizza, or something similar, that my mom could bring home after a long day of shopping or appointments, but that was still a treat.
Homemade pizza was what we had and what we enjoyed. More times than not our pizza night involved others coming over for dinner. My mom would often invite friends over and make four or five large pizzas. It was easy and pretty inexpensive to serve a large group. Not only that pizza is always a kid friendly meal.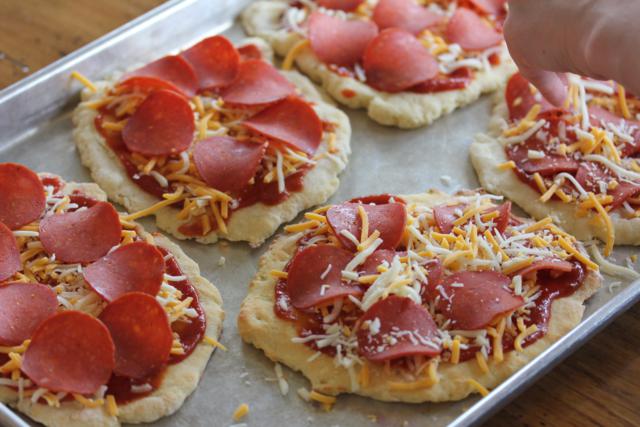 Homemade pizza is something my family now eats almost every week. And really for the same reasons my mom served it. It is easy, inexpensive, and kids love it.
For us pizza night is usually Friday night and we eat it while watching a movie. We vary the toppings a lot. Sometimes they are more gourmet and other times they are a simple one topping pepperoni pizza.
Over the last few months I have been taking pictures of our various homemade pizzas that we have made and I plan to share them over the next few weeks. They won't be so much recipes, but ideas that I hope inspire you to give homemade pizza a try. And for those of you that already make homemade pizza, I hope it will give you some new ideas.
I knew if I was going to do a series on homemade pizzas, I had to start by sharing some homemade crust ideas. So, today I put together a round up of pizza crust recipes from around the web. If you don't have a favorite homemade pizza crust, you are sure to find one from the list below.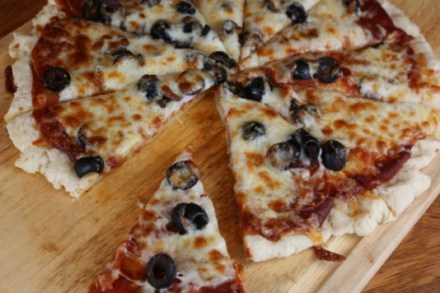 Homemade Pizza Crust Recipes
Whole Wheat Pizza Crust was my favorite pizza crust before going gluten free. It is a really old post, but still a great recipe.
Basic Homemade Pizza from Good Cheap Eats
Whole Wheat Pizza Crust from The Happy Housewife
Copy Cat Pizza from The Pocket Change Gourmet
Homemade Pizza Crust Dough from Balancing Beauty and Bedlam
Homemade Pizza Crust from Eat At Home Cooks
Homemade Pizza Dough from Once A Month Meals
Gluten Free Pizza Crust from my allergy section
Next week I will start sharing some of our favorite homemade pizzas, but today I would love to hear what your favorite homemade pizza and/or pizza crust recipe is. Do you have a favorite?