This is what I woke up to this morning.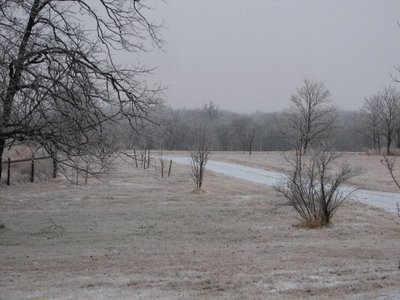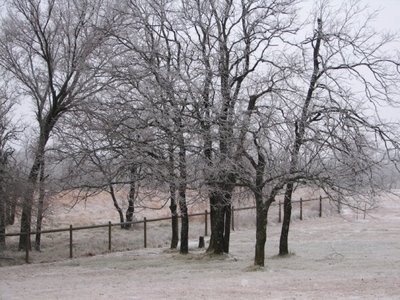 We are in the middle of an ice storm right now.
The last two winters we have had ice storms. Oh the fun of living in Oklahoma in the winter. We had ice storms in January of 2007 and another one in December of 2007. Both storms were major storms and had big power outages. We were without power for several days both times.
I woke up several times last night and heard the freezing rain and sleet hitting the window. I kept thinking that the power was sure to go off. But when we woke up this morning we still had power. I am so grateful. I really did not want to lose power again due to ice. Since we live out in the country we are not high on the priority list when they have widespread power outages. So I am so glad we still have power because that means we still have heat.
We are supposed to get more sleet and freezing rain today, so it will probably get worse before it gets better. We still may loose power, but we at least have it for now. And for that I am grateful.