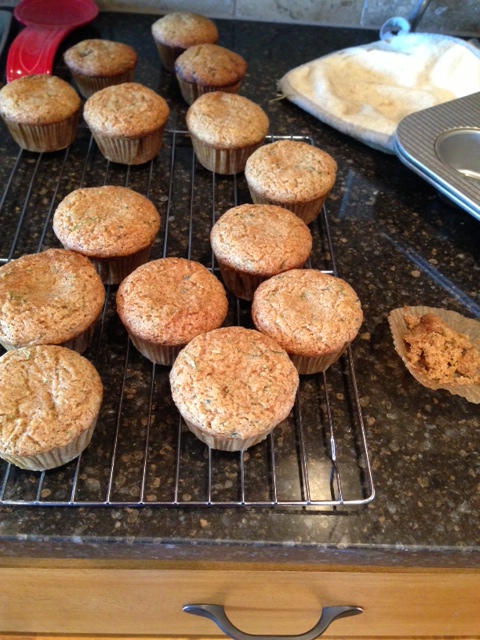 You all know I like to keep it real. We all have those days where things just don't go as planned. Or those days that are crazy busy and we get behind on everything. Or those days where cooking disasters happen.
Today I am sharing one of those days with you. Yes, they happen to me. I am just like everyone else. I have those days also.
Those muffins above look delicious don't they? Well, looks can be deceiving. Those muffins may look good, but they were dry, crumbly, and not great when it came to taste.
As soon as I tasted one, I knew something was wrong. They were just not right taste and texture wise. So, I pulled out the recipe and read over it a few times to see if I could figure out what went wrong.
As is often the case, it was not the recipe, it was me. Yes, me. I totally forgot the eggs. Tackling too many things in the kitchen at once is not a good idea, but I continue to do it. I try to do multiple things at once and I really should know by now that is not wise.
Not staying focused in the kitchen means you sometimes forget the eggs. I have done it before and I will probably do it again. Maybe some day I will learn my lesson…..And this just proves we all make mistakes. We all have cooking disasters. And we all have those days.
What kitchen disasters have you had recently?