Because Thanksgiving is next week, and because mashed potatoes are an essential part of Thanksgiving dinner, I decided to share my favorite tip for making mashed potatoes. It come from the archives, but it is one that is worth sharing again.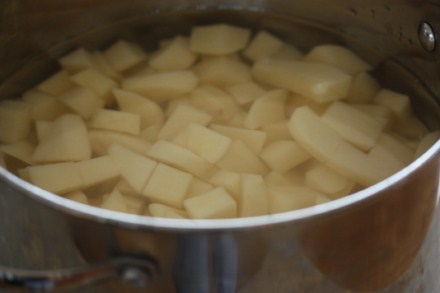 We all need time saving tips during the holidays and this is one of my favorites. Did you know you can cut and peel your potatoes a day or two ahead of time? Yes, yes you can and last year I showed you how. It is a simple tip that will make Thanksgiving Day a little easier.
What is your favorite tip for saving time cooking Thanksgiving Dinner?