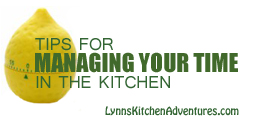 I have saved so much time over the years by making my own homemade baking mixes.
We eat pancakes at least once a week and I always make homemade pancakes, in fact I cannot remember the last time I bought a pancake mix. I prefer homemade pancakes and love to make my own mixes to save me time.
It is so easy for me to put the dry ingredients together for my regular, gluten free, or oatmeal pancakes all at once.
It only takes me a few minutes every month or two to put quite a few of these homemade mixes together. If I have all the ingredients out to make one batch, it really does not take that much more time to make several batches. Then whenever we want pancakes I can easily make them in no time.
This also makes it convenient for my kids to help in the kitchen. They are much less overwhelmed with cooking, and are more willing to help, when they are using a homemade mix that has most of the work done for them. It makes it quick and easy for them to make something from scratch.
You can do this with almost any cookie, cake, or bread that you make often. I do this all the time with my homemade brownie mix and my gluten free brownie mix.
I simply put the dry ingredients, except the yeast if making a bread mix, into a ziplock bag. I label the bag with the name of the mix. I also write what ingredients I need to add and the directions for baking on the bag. This way all the information is right there when I need it. I then use these bags over and over again, refilling them as needed.
The other thing I love about homemade baking mixes is that they not only save me time in the kitchen, they are healthier and cheaper than buying them. If I make a mix at home then I know what goes into it and adjust the ingredients as I need to.
Do you make homemade mixes? If so what are your favorite ones to make?