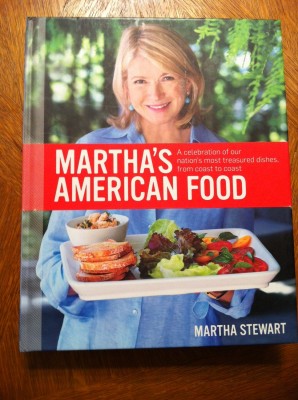 I had plans of sharing another recipe for my Cooking From My Collection series, but I think a new post for Cooking Through My Collection will have to wait until next Monday.
We had a very busy weekend and I am really behind on everything from housework to my inbox.
Plus, all three kids have appointments at the optometrist today and I have a few errands to run which will probably get me even more behind. (Just keeping it real here. 🙂 )
So, I decided to change things up a little and show you what I got for Mother's Day.
My kids got me Martha Stewart's new cookbook Martha's American Food: A Celebration of Our Nation's Most Treasured Dishes, from Coast to Coast
. Yes, my family knows me well.
I love cookbooks and I love Martha Stewart's Recipes and I am very excited to add this book to my collection.
And like all Martha Stewart Cookbooks
the photographs in this one are amazing. Don't you want a piece of that cake right now? I know I do. It looks so good and I will so be trying to come up with a gluten free version of it.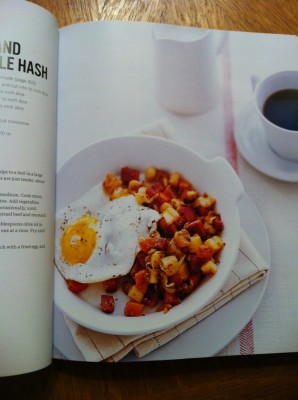 And wouldn't that make a delicious breakfast? Seriously the pictures in this book make you want to make everything right now.
This book is full of classic American recipes from across the country. This is real everyday food that people across American eat.
It is an excellent look into the vast difference in culture and food as you cross the country. I spent quite a bit of time last night looking through this and I cannot wait to start cooking out of this cookbook.
So, now I would love to hear what fun things you got for Mother's Day. Or share what you gave your mother for Mother's Day.