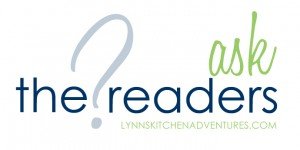 Miracle Whip or Mayonnaise that is today's question.
I recently saw a recipe that contained Miracle Whip and it got me thinking about the Miracle Whip/mayonnaise debate. That is an important debate right? 🙂
I will admit this is certainly far from an important topic, but it is one of those things that people seem to have a definite opinion on. If you love one you seem to hate the other. So it got me got curious which one you prefer.
I grew up eating Miracle Whip. It was what my parents liked, so that is what we ate. I remember as a teenager eating a sandwiches at a friend's house and thinking how good they always were. Over time I asked all kinds of questions about the sandwiches and finally realized what I liked was the mayonnaise on the sandwich instead of Miracle Whip. I have never looked back. I have been a mayonnaise girl every since.
And I will admit I am a mayonnaise snob. Yes, I am. I am loyal to Best Foods/Hellmann's. I can't remember the last time I have bought a different or off brand of mayonnaise. Mayonnaise is one of the things where I can tell a difference in the name brand.
And a little fact on mayonnaise for you. Did you know that it is Best Foods west of the Rockies and Hellmann's east of the Rockies. I had no idea they were the same until I moved to Oklahoma and could not find Best Foods. I quickly learned that Hellmann's was the same product just packaged under a different name.
Now I would love to hear which one you prefer. Do you like Miracle Whip or mayonnaise best? And are you a brand snob like I am when it comes to your choice?
I can't wait to see what you all have to say!