Life As Mom is having a recipe swap today. The theme is your signature dish. I wasn't going to participate in the recipe swap at first because I was not sure I really had one. But once I thought about it I think maybe I do. My Thick and Chewy Chocolate Cookies.
These cookies are so good and my Toffee Chocolate Pecan version of them did win me $1000 recently.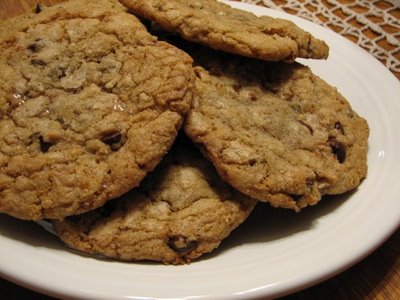 So, I guess that does kind of make them my signature dish. I have given these cookies to many people over the last few years and they are always a hit. I have included them when I have taken a meal to someone because kids always love them. My husband's staff loves it when I make them, so did the construction workers. I have also taken some with me when I have had a haircut and now I am known as the "lady that makes those cookies."
So, I do have a signature dish. If you have not tried my Thick and Chewy Chocolate Cookies or my Chocolate Toffee Pecan Cookies you really should. I think I am going to make some today.