Homemade Panera Bread Broccoli Soup is one of my favorite restaurant foods made at home!
This recipe was one of the first that I posted on this site and it is still a favorite of my family. However, the post was poorly written, it contained only a few sentences. It was also hard to find on my site because it was titled "Dinner" and that was all. I really should have come up with a better title than that.
I have recently received several emails from readers asking me to repost this recipe so that they could easily find it, so I knew that I needed to update it.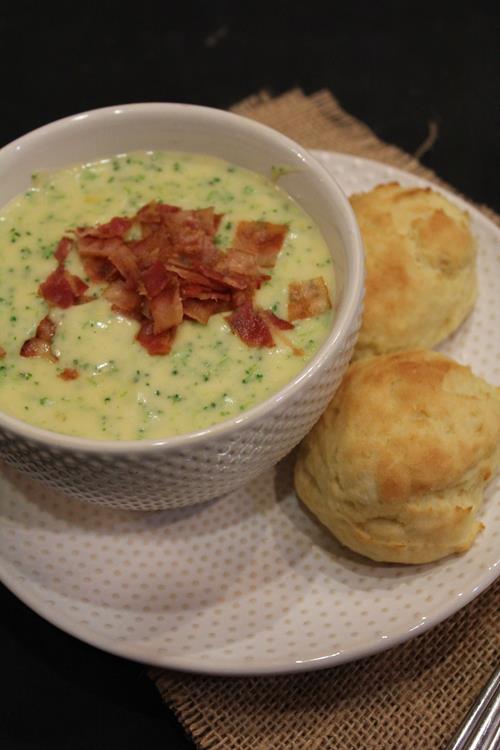 Now only that, fall is coming soon and it will be the perfect time to make soup. So, I thought it would be a great time to repost my favorite soup.
I love Panera Bread soups. I especially like their broccoli soup, but I think they are expensive for what you get. I knew I could come up with something similar to make at home. I tried for quite awhile to make one close to it, but could not get it right. I tried several online recipes, but none tasted just right to me.
I took what I liked from several recipes and I came up with my own version. My family thinks my version is as good if not better than the one you get at Panera's. I know it is much cheaper than taking my family out to eat.
This is a nice creamy soup and a great way to get your kids to eat broccoli.
For those of you that have been reading my site for awhile, have you tried this recipe?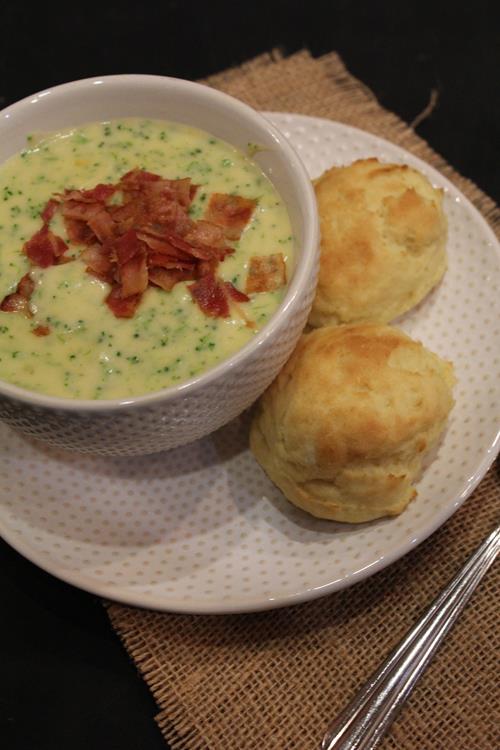 Homemade Panera Bread Broccoli Cheddar Soup
5 cups broccoli florets (if you have a little more or a little less that is fine)
6 cups chicken broth
1 1/2 cups milk or 1/2 & 1/2 (1/2 & 1/2 does taste better but I usually use milk)
1/2 cup plus 2 tablespoons flour ( Bob's Red Mill Gluten Free 1 to 1 Blend works well in this too)
2 – 3 cups grated cheddar cheese
bacon, cooked and chopped (optional)
Steam broccoli until tender, about six minutes. Chop finely. I do mine in the food processor because we like it really chopped up and it is quicker. Set aside.
In a large saucepan combine broth and milk. Slowly whisk in flour. Cook over med to med high heat stirring.
Cook until it starts to thicken, but is not too thick. Usually just until it starts to boil.
Add chopped broccoli. Reduce heat to med low. Continue to cook about 5 minutes.
Add cheese stir until cheese melts.
Serve.
If using bacon sprinkle each bowl with a little.
Note: This is a great way to use up broccoli that is not at it's peak but you do not want to throw it out.