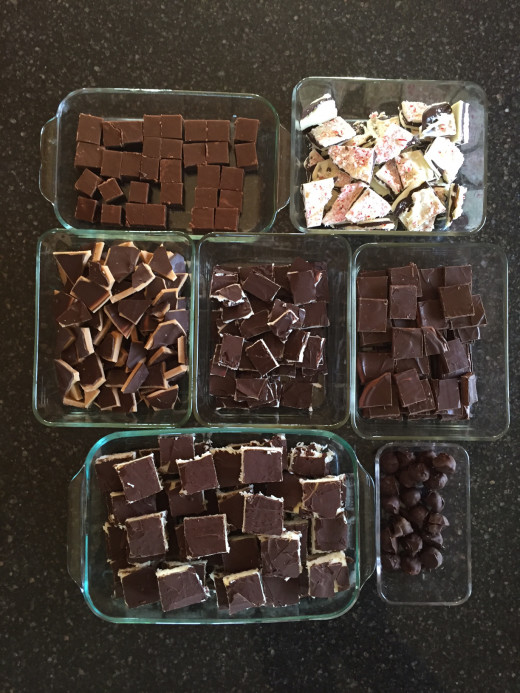 Earlier this week I share this picture and this on Facebook and Instagram.
When your kitchen currently looks like this it is perfectly acceptable to eat chocolate for breakfast, right?
The answer is yes, isn't it?
Every December I make a ton of candy for my husband's office and our employees. I love doing it. It is a lot of fun, but I will be the first to admit it is also a lot of work. And by the end of the candy making spree I am always extremely tired of chocolate, sugar, and butter and am ready for some healthy food.
Because it is the time of year that many of us are making holiday candy and treats, I thought I would share with you what I made this year and a little bit of what I did.
I learned a long time ago that I don't like dipping chocolate. I love to make candy, especially this time of year, however, I do not like dipping things in chocolate.
I am not the most patient person when it comes to things like that. So whenever possible, like with homemade peppermint patties, I just make them into bars and cut them up. They taste basically the same and it is so much easier.
The bars are not always as pretty, but they are so much easier. I love using silcone mats or silpat mats for this. I usually find that spreading the filling first works best. I let that set up and then I spread the chocolate on the top let it hardened than I flip it over and do the chocolate on the other side. Then I remove them from the fridge to softened slightly before cutting so that the chocolate is easier to cut through. So much easier than dipping a bunch of stuff into chocolate.
The list of what I made this week is at the bottom of the post, but first I wanted to share what I did with the Pyrex containers I posted about a couple of weeks ago.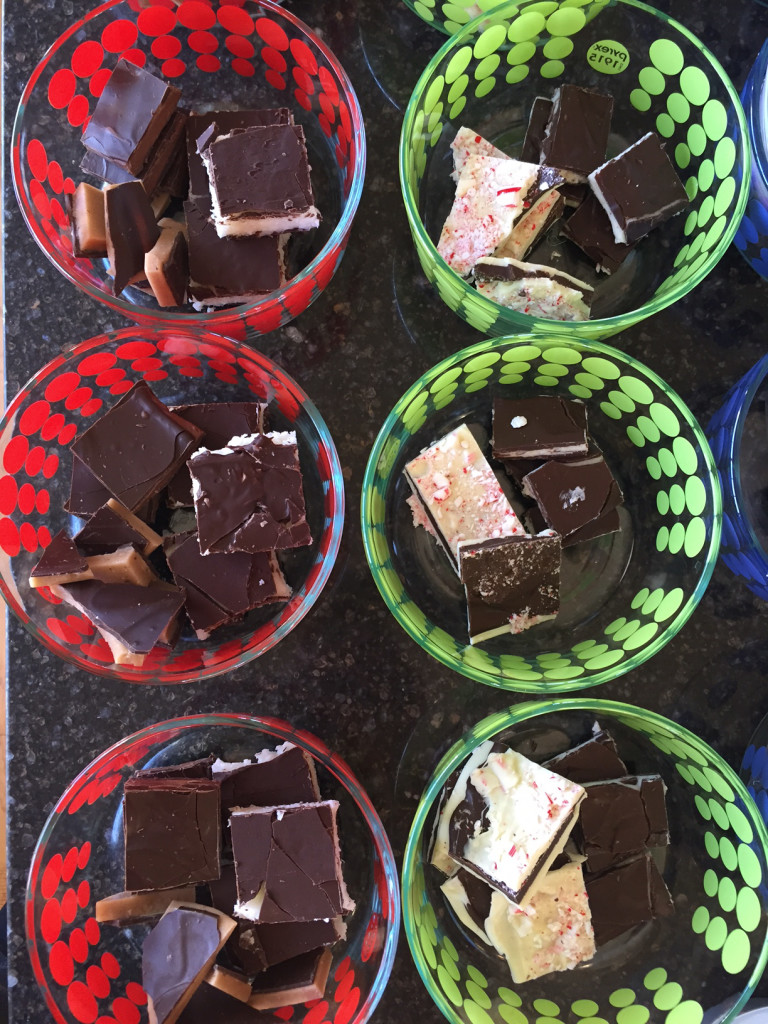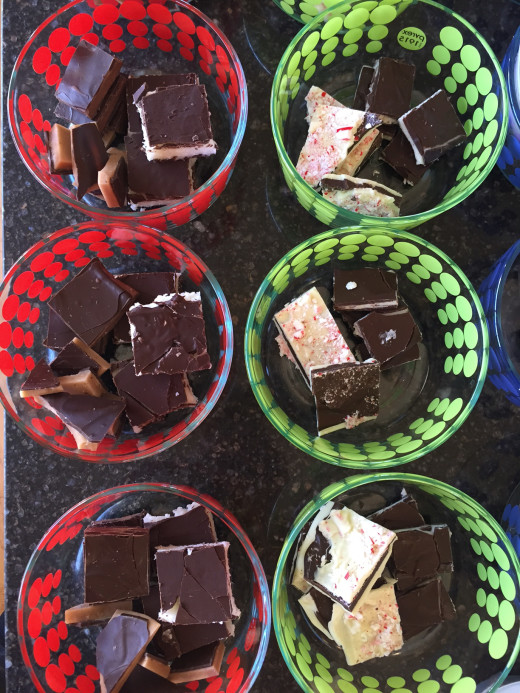 I took the 100th Anniversary containers that I bought and filled them with candy and gave them to all our staff to take home.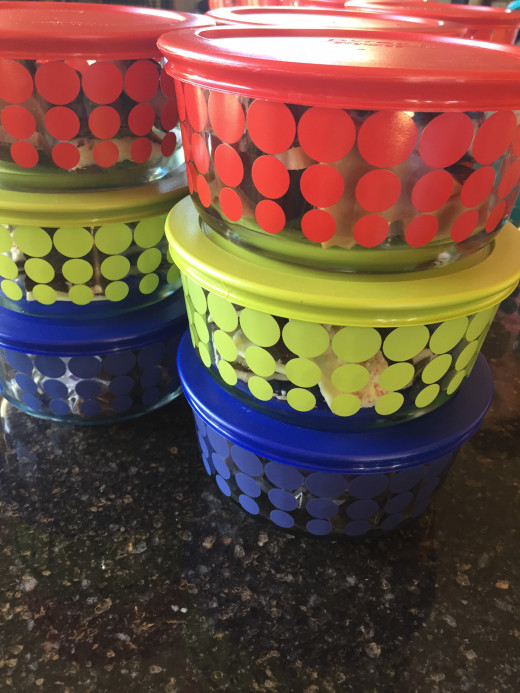 Each person got to take several containers full of candy home with them. And not only did the get to enjoy the candy, they had a couple of nice Pyrex bowls to hopefully enjoy all year long.
It was a fun way to share candy and I will probably do something like this again. In the past I have usually given a holiday plate or container, but I loved doing the Pyrex bowls this year because it is something that they can use all year long. And I think Pyrex is something everyone loves and uses all the time, but don't often buy for themselves.
Now for the list of what I made.
Homemade Three Musketeers Bars
Double Chocolate Peppermint Bark
And since the candy making and gifts were part of our office Christmas party I also ordered a nice meat and cheese tray from a local store, served it with crackers, chips and salsa, and I made the following items.
A fruit dip I will share next week
and I made Homemade Frappuccino
Now I feel like I need to go eat a salad or something very healthy!