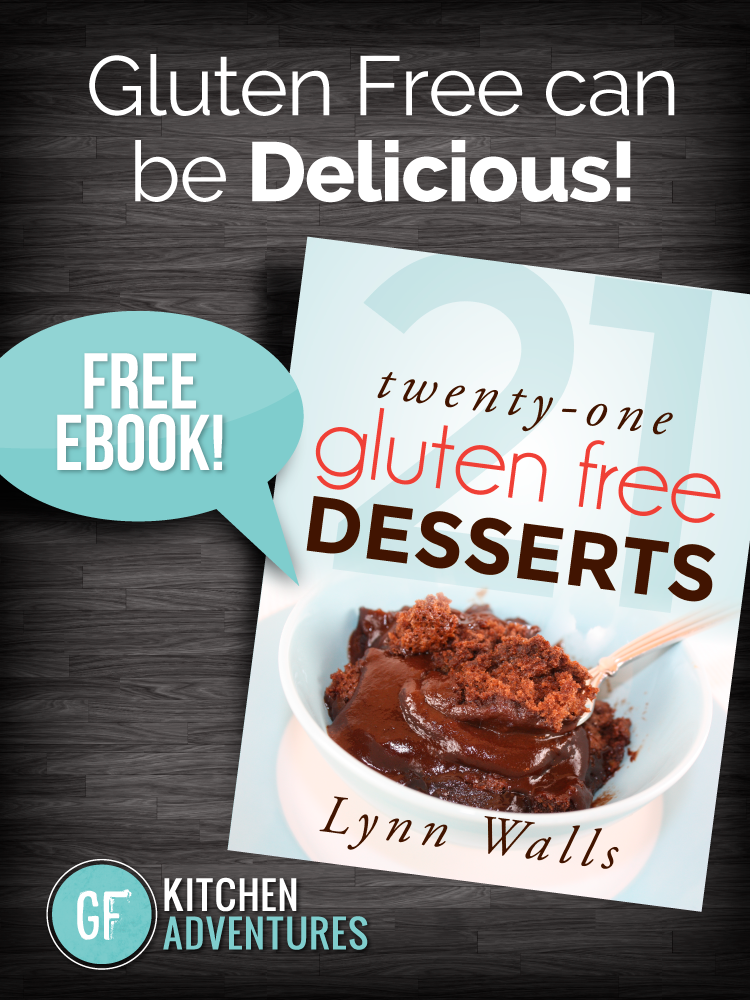 I know how challenging gluten free eating and cooking can be. That is why I love to share how quick, easy, and delicious gluten free can be. It doesn't have to be time consuming or difficult. It can also taste great. In fact, it should taste great. It should be delicious!
Right now I am giving away my 21 Gluten Free Desserts ebook when you sign up for my Gluten Free Newsletter. The ebook is full of my family's favorite gluten free desserts.
If you are gluten free you will want to sign up for my gluten free newsletter! If you know someone that is gluten free feel free to share this with them! I am so excited about this offer because I love to help make gluten free easy and delicious!
To sign up and get the free ebook just enter your email address below and hit subscribe.
[gf_sub_form]