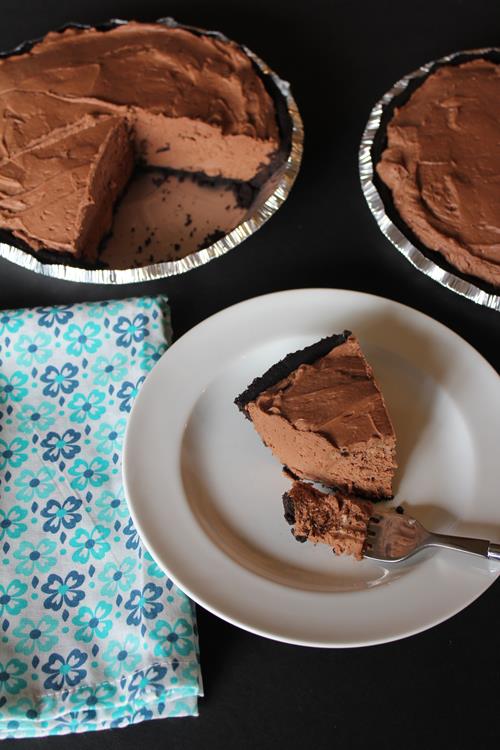 No-Bake Chocolate Cheesecake is one of my favorite easy desserts to make. It only takes about 15 minutes to put together. You put it in the fridge and in a few hours you have a delicious dessert that people will think you spent hours making.
I have taken this dessert to many church dinners and it is always popular. My son requests this almost every year for his birthday. He loves it!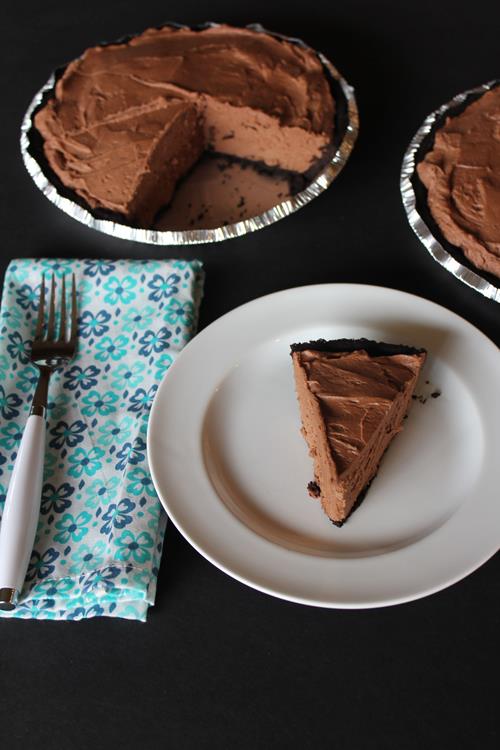 The original recipe for this came from Hersey's. Pretty much any Hershey's recipe that I try is delicious!
I use special dark chips if I have them, but semi-sweet chips also work well.
The recipe works well with a homemade graham cracker crust, a store bought one, or an Oreo cookie crust. I usually just buy the pre-made Oreo crust because it is my son's favorite.
If you need an easy dessert that everyone will love be sure to give this a try.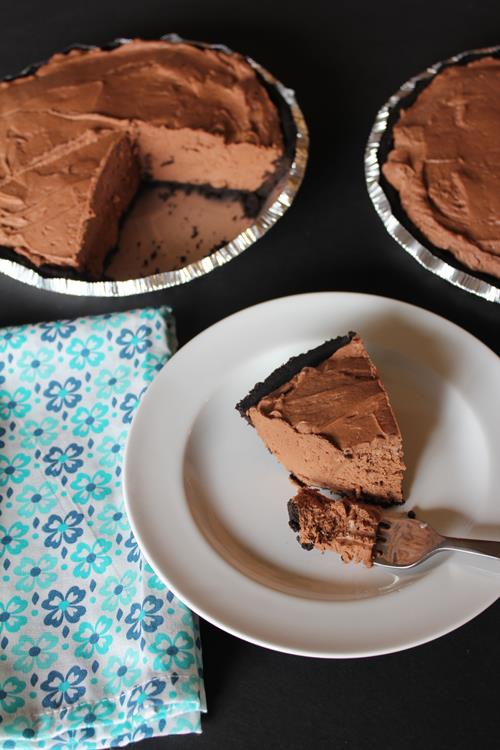 No-Bake Chocolate Cheesecake
1-1/2 cups dark Chocolate Chips or Semi-Sweet Chocolate Chips
1 package (8 oz.) cream cheese, softened
1 package (3 oz.) cream cheese, softened
1/2 cup sugar
1/4 cup butter, softened and divided
2 cups frozen non-dairy whipped topping, thawed
1 packaged graham cracker crumb crust or Oreo crust
Place chocolate chips and 1/2 of the butter in small microwave-safe bowl.
Microwave 45 seconds  at 50% power and stir.
Microwave an additional 30 seconds at a time, stirring after each heating, just until chips are melted when stirred. Set aside.
In another bowl beat cream cheese, sugar, and remaining butter on medium speed of mixer until creamy.
Gradually add melted chips, beating on low speed until blended.
Fold in whipped topping until well combined.
 Spoon into crust and refrigerate until firm.