Morning pancakes are made easy with this easy to make Overnight Biquick Pancakes.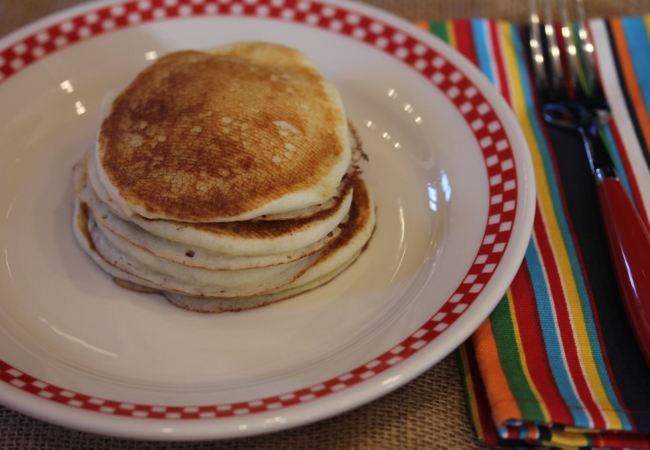 The title of this recipe, overnight Bisquick pancakes, may surprise some of you because I am always sharing homemade versions of my favorite foods.
A recipe called overnight Bisquick pancakes doesn't seem to fit that mold does it? But it can fit the theme of favorite homemade foods. Yes, really it can, so stay with me on this one.
You see I can't remember that last time I actually bought some of that mix from the big yellow box and yet I have all kinds of recipes I use it in. Yes, yes I do. And I love them.
Did you know you can easily make a homemade version of Bisquick? Yes you can. And you can also make a homemade gluten free Bisquick. I have been using the homemade gluten free version for a couple of years now and love it. It works in most recipes that call for Bisquick.
And it is so easy to make at home. You can easily make a large batch and keep it in a container. Use it as needed for your favorite recipes that call for the real thing. So, yes skipping that yellow box and making it homemade is how a recipe like this fits my love of quick, easy, and homemade.
But if you have a box of the real thing, or don't want to make your own, feel free to use it in this recipe as well. Anyway you make it, these pancakes will still be great.
This recipe for overnight Bisquick pancakes actually comes from a really old cookbook. You can tell by the cover of the cookbook it is old. They don't make covers like that anymore.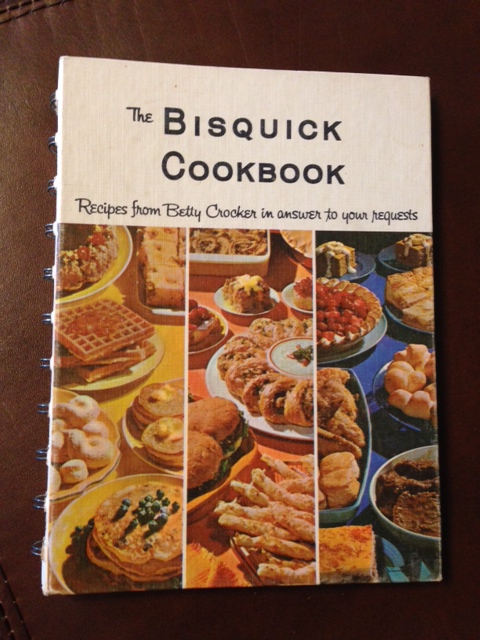 This is a cookbook I picked up used a few years ago. I love old cookbooks. There are so many great recipes hidden in old books. There are also some recipes that make you laugh out loud and wonder why in the world people would eat that, but some might say that same thing in twenty years about the things we eat today.
Food definitely changes over the years, but so much of it also stays the same. And that is why I love old cookbooks. You can learn so much just by looking at the recipes in them. So many recipes and tips have been forgotten.
I am sharing this cookbook and recipe for my Cooking Through My Collection Series, because it is a great recipe and a fun cookbook, but this is not really a cookbook that you need to run out and buy.
First of all this cookbook was written in 1964. It is not one that you will just find in a bookstore. Secondly, I am guessing many of the more popular recipes from books like this are available online on the General Mills website. If you happen to come across it though at a used bookstore or sale, pick it up. I think you will enjoy it.
Now for the recipe.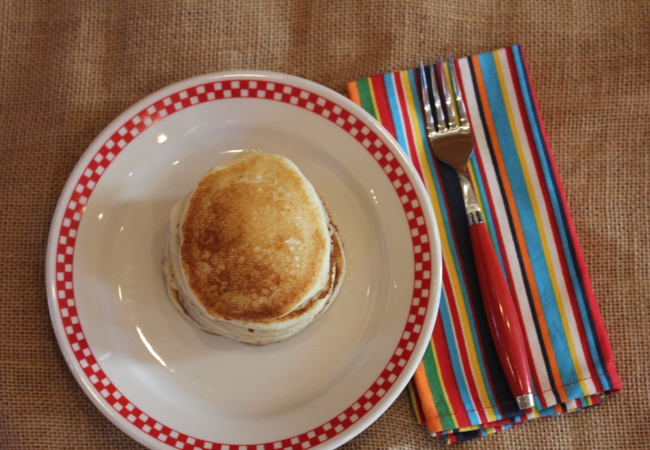 This recipe caught my attention because it is a raised pancake that contains yeast. The recipe in the cookbook was actually called Bisquick Raised Flapjacks. Does anyone actually still call pancakes flapjacks?
I decided overnight Bisquick pancakes sounded a bit more modern and accurate than raised flapjacks.
The recipe caught my attention though because my mom has been making a version of overnight sourdough pancakes for years. We love them and this recipe kind of reminded me of those pancakes.
I did change the recipe slightly from the one in the cookbook. Mainly bringing it up to modern times. I also adjusted the time the batter set before cooking. The original recipe said for it to stand at room temperature for 1 1/2 hours. That would work, but for Saturday morning pancakes I prefer something a little more make ahead so I don't have to get up 1 1/2 hours before cooking breakfast.
So, I adjusted the recipe to be an overnight recipe that you put in the refrigerator. It works great that way and make for a quick and easy pancake breakfast.
These are a new Saturday morning favorite at our house.
Do you have a favorite recipe for using Bisquick? I would love to hear what it is.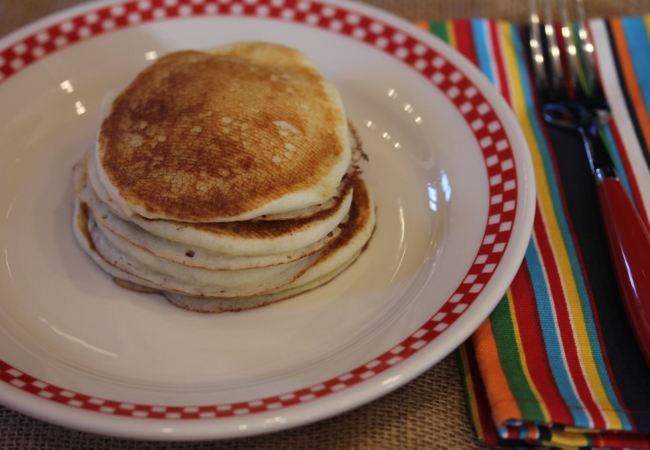 Yield: 6 servings
Overnight Bisquick Pancakes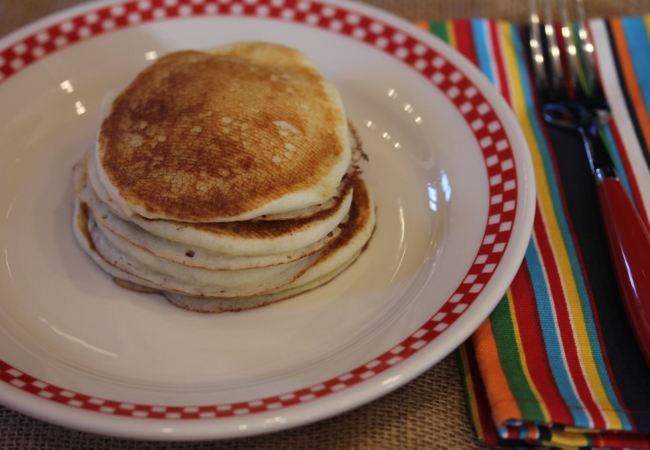 Pancakes for breakfast made easy with these Overnight Bisquick Pancakes.
Total Time
7 hours
13 minutes
Ingredients
1 package yeast
1/4 cup warm water (about 110 degrees)
1 egg
1 2/3 cup milk
2 cups Bisquick, homemade Bisquick, or homemade gluten-free Bisquick see note below for homemade Bisquick and gluten-free Bisquick.
Instructions
Dissolve yeast in water in a glass or stoneware type bowl.
Add remaining ingredients and whisk until well combined.
Cover and place batter in the refrigerator overnight or for several hours. This batter will rise some, so be sure the bowl is big enough and that there is room in the bowl for the batter to rise.
Remove from fridge and stir batter. Cook on hot griddle or pan.
Flip pancakes when bubbles start to appear then cook until done.
Makes about 12-15 pancakes.
Nutrition Information:
Yield:
6
Serving Size:
1
Amount Per Serving:
Calories:

563
Total Fat:

21g
Saturated Fat:

6g
Trans Fat:

0g
Unsaturated Fat:

14g
Cholesterol:

39mg
Sodium:

1582mg
Carbohydrates:

80g
Fiber:

3g
Sugar:

14g
Protein:

13g
Nutritional values are approxomite and aren't always accurate.