Need an easy breakfast or lunch on the go? Peanut Butter Muffins are great to grab for breakfast, lunch, or a snack.
Does your family love muffins as much as mine does?
We love muffins and usually make a batch once a week. Muffins make a great breakfast, lunch, or snack on the go.
They are also something that is easy to take on the go. On the go meals or snacks are a must if you have kids, teens, or college kids at home.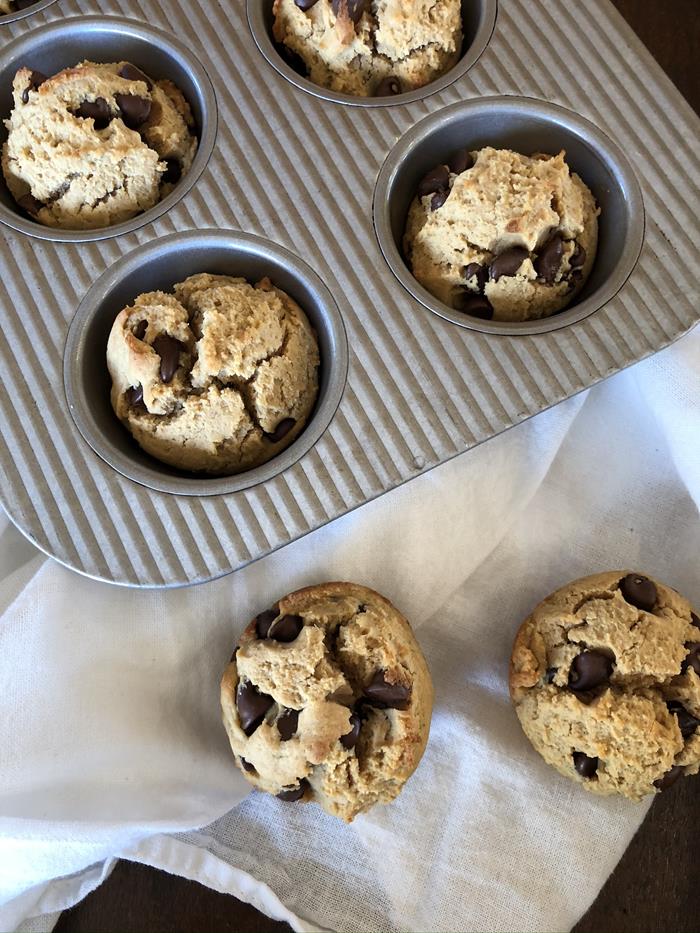 These muffins have peanut butter in them. That makes them more filling than a normal muffin.
The peanut butter also makes these a little bit of a denser muffin. They are not a super light and fluffy baker style muffin. But that doesn't mean they aren't delicious. These muffins are so good!
Add in some chocolate chips and they are even better! You don't have to add chocolate chips to these, but really you should. Chocolate and peanut butter just go together.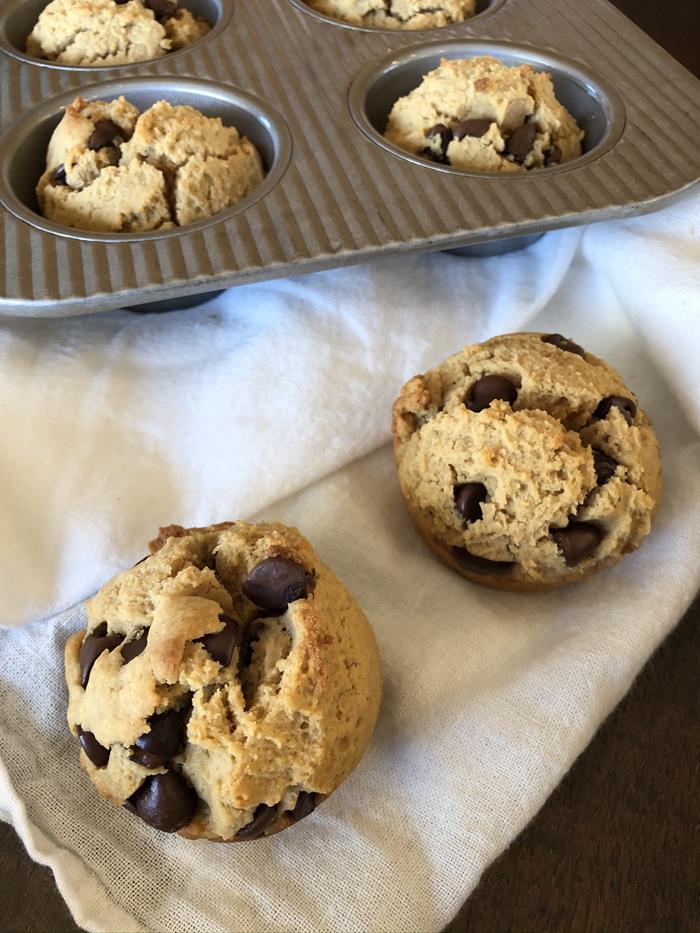 Can peanut butter muffins be made gluten free?
Yes, I made these muffins with Bob's Red Mill 1 to 1 gluten free flour blend and it worked great. I have not tried other gluten free flour blends, but I know Bob's Red Mill blend works well.
Can peanut butter muffins be made without peanut butter or with a peanut butter alternative?
Yes, they can. My daughter has a peanut allergy, so I actually don't make these with peanut butter anymore. I usually use Wowbutter, but other peanut butter alternatives should work as well.
My peanut free daughter loves these muffins because they are filling for her to grab for a quick snack or to take in her lunch. When you have a nut or peanut allergy filling on the go snacks can be challenging so we love having this option.
Can you freeze peanut butter muffins?
Yes. They freeze great. In general muffins freeze well. I freeze muffins all the time. I don't think that I have ever had a muffin that didn't freeze well.
We almost always have muffins in the freezer because my kids love them for a quick breakfast.
Now for the recipe!
Yield: 14 muffins
Peanut Butter Muffins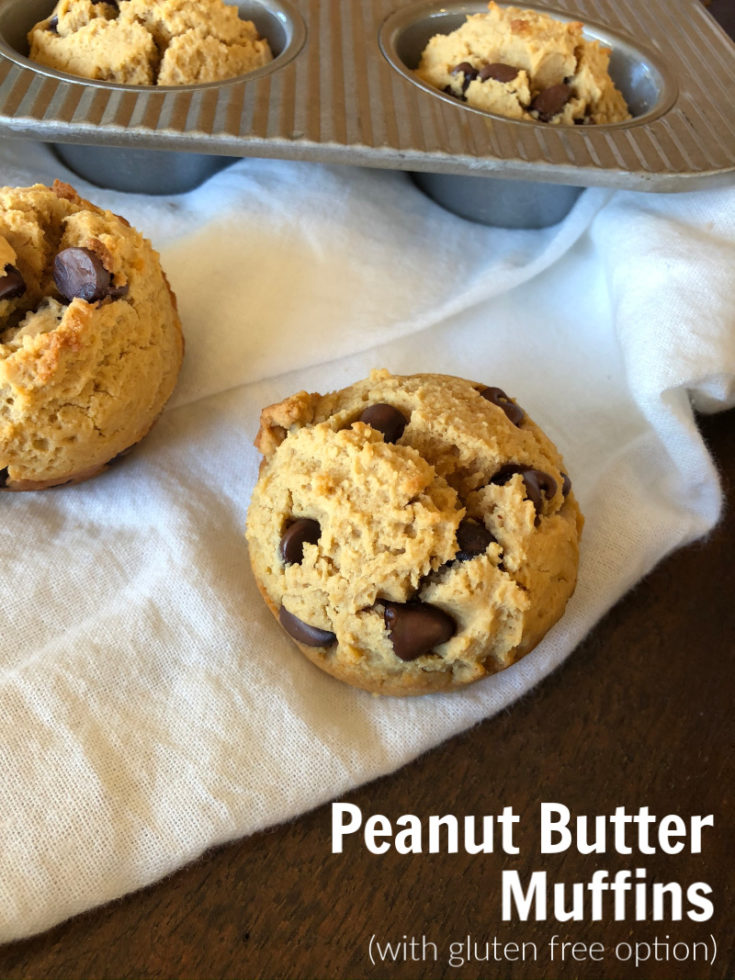 Peanut butter muffins are easy to make and kids love them! The recipe includes gluten free instructions.
Ingredients
1 3/4 cup flour or Bob's Red Mill Gluten Free Flour Blend
1/2 cup brown sugar
2 1/2 teaspoons baking powder
1/4 teaspoon salt
1 egg
1 cup plus 2 tablespoons milk
2/3 cup peanut butter
1/4 cup oil
1 1/2 teaspoons vanilla
2/3 cups chocolate chips or mini chocolate chips
Instructions
Preheat oven to 350 degrees.
Line muffin pan with liners or grease well. Set aside.
In a bowl combine flour, brown sugar, baking powder, and salt. Set aside.
In another bowl whisk together egg, milk, peanut butter, oil, and vanilla. Whisk until combined.
Stir flour mixture into peanut butter mixtures just until mixture is well combined.
Stir in chocolate chips.
Scoop batter into prepared muffin cups filling each one about 3/4 full.
Bake for 16-18 minutes or until toothpick inserted into the center comes out clean.
Let cool in pan for 5 minutes. Remove to wire rack to finish cooling.