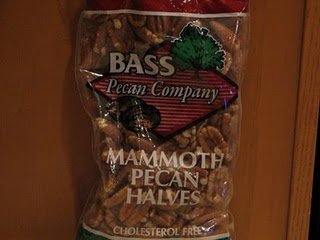 I am going to make some of my Chocolate Toffee Pecan Cookies this weekend. Do you know why? Bass Pecan sent me some free pecans for winning the recipe of the week. Thank you Bass Pecan! I have looked around their site a little and they have some great products. I think they would make great gifts.
We love this cookie recipe and I was so happy when it won the recipe of the week. If you have not tried my recipe for these cookies you need to. Especially if you like toffee and pecans. They really are good. I think I will make a large batch this weekend and freeze them.
These cookies make a great recipe for Favorite Ingredient Friday because who doesn't like chocolate, toffee, and pecans together.