We like pizza at our house. We usually make homemade pizza at least twice a month. I have posted my favorite pizza crust recipe. It came from Taste Of Home back around 1994. (I turned it into a whole wheat version) My husband's favorite topping for pizza is pepperoni, but it is usually so greasy. I have tried the turkey pepperoni but we did not like it as well. Several years ago I saw a tip in a cooking magazine that has helped me so much in fixing pepperoni pizza. It helps make it less greasy.
Place a paper towel on a microwavable plate. Place a layer of pepperoni on the paper towel.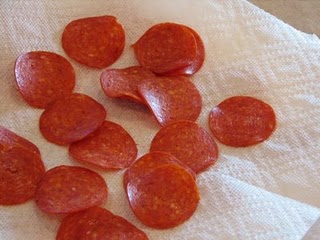 Place another paper towel on top and place another layer of pepperoni on it.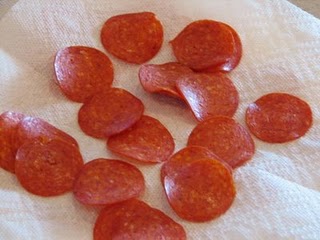 Cover with another paper towel. Microwave for 30 to 45 seconds.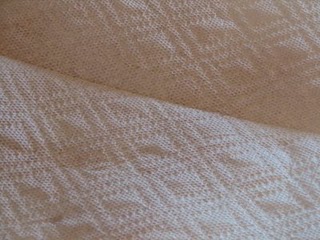 You will then have this.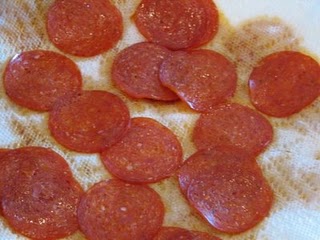 Most of the grease will be on the paper towels and not on the pepperoni. Now you have perfect pepperoni for pizza.
I guess for those of you who do not use paper towels this won't work. I have yet to give up my paper towels though . 🙂
For more kitchen tips see Tammy's Recipes.