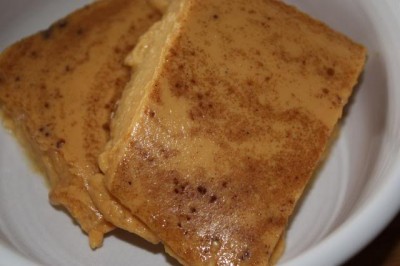 My husband loves custard. It is one of his favorite desserts. I like it, but I get tired of your basic custard. I have two recipes for custard this week that are a little different, but they will both be great for the holidays or any day.
The version today is a pumpkin custard. What is so nice about custard is how simple it is. Custard is an old fashioned and simple dessert. The pumpkin in this custard makes it perfect for the holidays.
The other thing that is nice about custard is that it is gluten free. I don't have to do anything with this recipe to make it gluten free. That is great because right now I need gluten free desserts that are easy to make and guaranteed turn out.
I will say though that custard does not look the best photographed. This is one of those recipes where I am tempted not to post photos, but I like photos with each post. So, just know this tastes much better than it looks.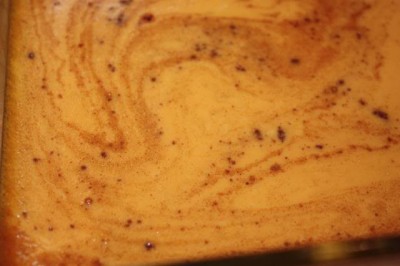 Pumpkin Custard
4 cups of hot water
1 can sweetened condensed milk
5 eggs, beaten
1 teaspoon vanilla
1/4 teaspoon cinnamon
1 cup canned pumpkin
extra water for water bath
Whisk together ingredients.
Take two 9×13 pans and fill each with about 1/2 inch of water. Your are basically creating a water bath. This is necessary to get the correct texture of the custard.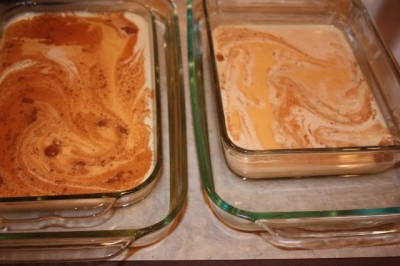 Place 2 11×7 (or about that size) pan in the two 9×13 pans filled with water. Pour custard mixture into the two 11×7 pans.
Bake at 325 for 1 hour. Eat warm or cold. I liked this warm, but the rest of my family liked it cold.

For more recipes see
Tempt My Tummy Tuesday
and
Tasty Tuesday
.