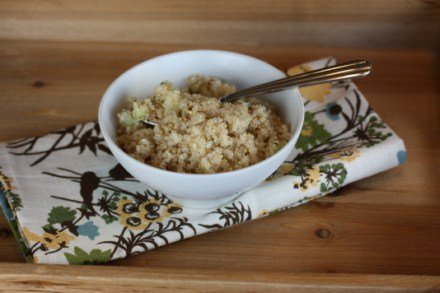 Quinoa (pronounces keen-wa), is an ancient plant that is native to South American and is often used in South American cooking. It is one of the healthiest "grains" that you can eat. And although many refer to quinoa as a grain, it actually not a grain at all, but a seed.
Quinoa is common in gluten free cooking because it is naturally gluten free, but quinoa is also enjoyed by many outside the gluten free world because of its health benefits.
Today in my allergy section I shared my recipe for quinoa tabouli. If you love quinoa you should check it out. It is very good.
And if you have not tried my Mexican Quinoa you should give it a try. My family loves it.
How many of you have tried Quinoa? Did you like it?