My sisters have both told me about these great tortillas that they buy. They are tortillas in an uncooked state. You cook them fresh on a griddle or in a hot pan. They said they are easy and really good. They claimed that they were much better than regular, premade, store bought tortillas.
I had never heard of these. I decided to see if I could find them here in OK. I was able to find them at Walmart in the cheese section next to the Mexican cheese. They had several kinds of tortillas in the refrigerator section. You want something like these.
See the top right corner? It says no preservatives. This really caught my attention because I am trying to stay away from a lot of prepackaged and preservative filled items. I decided to give these a try.'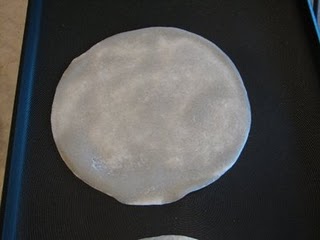 You cook them on one side until the bubble up a little. It takes about 1 minute.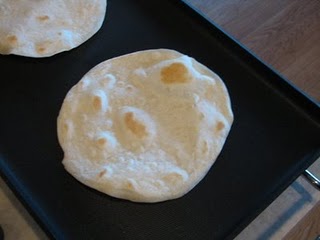 Then you flip it over and cook for about 1 more minute.
We loved these. One of my kids said that they were just like a Mexican restaurant. I agree these are very close to the flour tortillas that you are served at a Mexican restaurant. These did take a little more time than premade and cooked tortillas but they were worth it. And I was even able to find these at my small town Walmart supercenter.
These were so good, I may atempt to make my own tortillas from scratch.