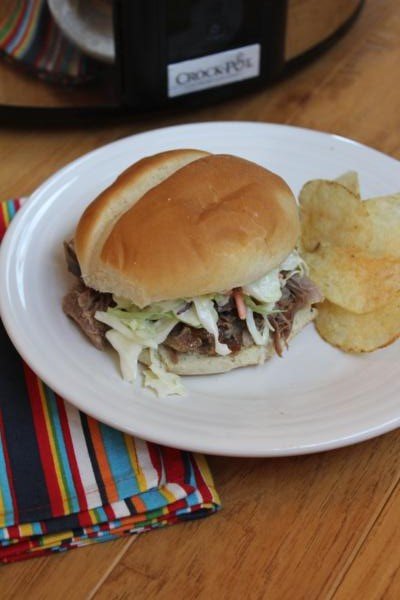 Way back in my early years of blogging I shared a recipe for Slow Cooked Carolina BBQ Pork. We loved the recipe and I make it often.
It is one of those recipes that is perfect for summer because it doesn't use the oven, but it is also perfect anytime of year because it is easy to make. You can put it in the crock pot in the morning and dinner will be ready and waiting for you at the end of the day.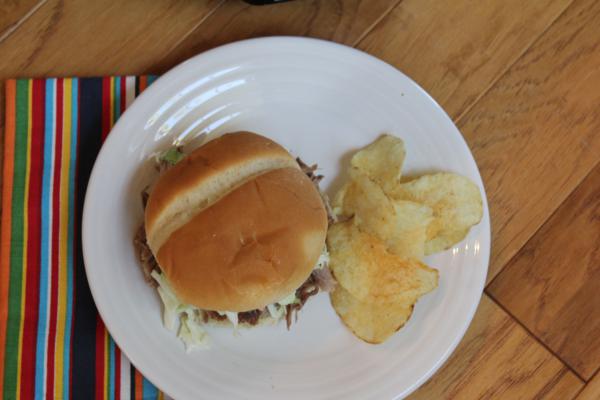 I shared this recipe the first year I was blogging. The post had one small picture that was awful, so when I made this recently I decided to take some new pictures so that I could update the post.
I shared this recipe so long ago that it was back before I went gluten free. One of the things I love about this recipe is that we can eat it. It is gluten free as long as you serve it on a gluten free bun or bread. I usually serve it with both regular buns and gluten free ones so that everyone can eat it how they need to.
My favorite way now to eat it is actually bunless, just piled on a plate with coleslaw on top. I don't even miss the bun on this one.
If you are gluten free this is a great meal to serve. And if you are not gluten free this is a great meal to serve. This is one of those meals that is great for everyone!