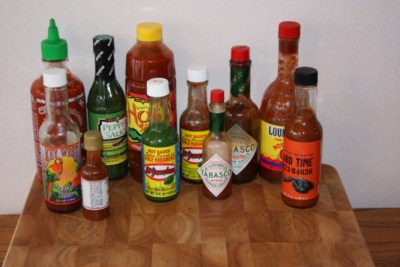 I have shared before that my husband has quite a hot sauce collection. What can I say, I collect cookbooks and he collects hot sauces…….well not really, but he does have quite a few hot sauces in the house as you can tell from the picture. And this picture is old, so I think we have added a few to our collection.
One of my husband's favorite hot sauces has to be Sriracha Hot Chili Sauce.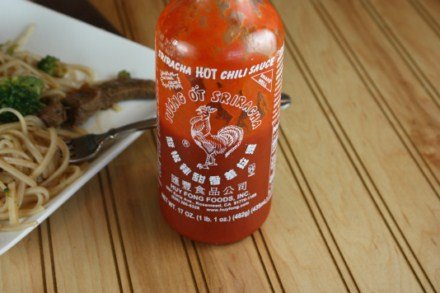 Whenever I post a picture of a recipe that has Sriracha hot sauce in the background, I always get comments and emails about it, so I finally decided it was time to give Sriracha Hot Chili Sauce a post of it's own.
If you like hot sauce and spicy foods and have never tried Sriracha, you really need to give it a try. It is one of the most used hot sauces in our house.
My husband uses it on fried rice, egg drop soup, broccoli beef, Asian Soup, eggs and rice, chicken and bacon lo mein, breakfast fried rice, really anything that is at all Asian type food. He loves it and uses it all the time.
It adds the perfect amount of flavor and heat to many different foods. And the best part is that this bottle of hot sauce is really not expensive at all. It costs only a few dollars and is usually found with the other Asian foods at the grocery store.
Now, I know there are some other Sriracha Hot Chili Sauce lovers out there, so I would love to hear your favorite thing to use it on?