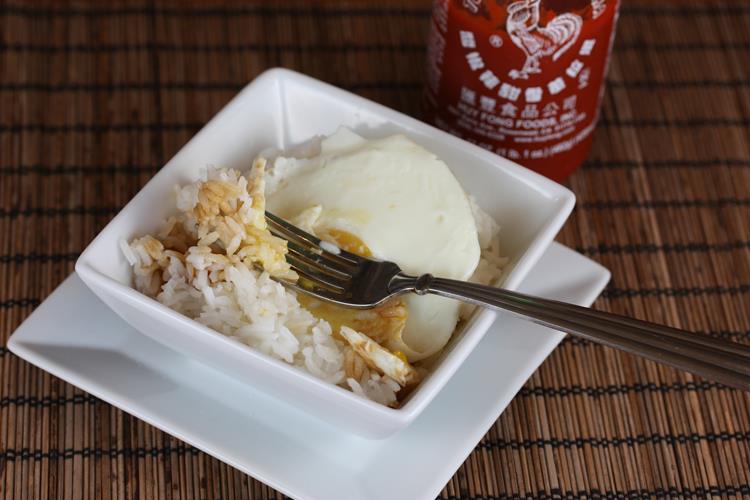 Eggs and soy sauce over rice is one of the least expensive meals that I have ever fixed. In fact, it may be the cheapest meal that I have served my family, but it is a meal I have never really posted about.
It seems too simple, too plain. It is not a fancy meal, but it is a real life in my kitchen meal and something that we eat often.
Eggs and rice with soy sauce is a breakfast dish that I learned from my in-laws years ago. My husband's family enjoyed this meal for a quick and easy breakfast, but during the early years of our marriage when money was extremely tight, my husband and I would eat eggs and rice often for breakfast, lunch, or dinner.
Eggs are an inexpensive protein and are filling. Rice is very inexpensive and a bottle of soy sauce does not cost very much at all and lasts quite a long time.
There were times that my husband and I ate eggs and rice several times a week. Sometimes I would serve it with a little sausage on the side, but that was a real treat. Most often we ate it as just eggs and rice with a little soy sauce served over top.
This is one of those meals though that did not end once our grocery budget increased. I still serve my family this meal and we really enjoy it, because not only is it inexpensive to make, it is very quick and easy.
This is one of my go to quick and easy dinners when I do not have a lot of time or when I have not had time to make it to the grocery store. And we love eggs and rice not only for breakfast, but also for lunch and even for an easy breakfast for dinner meal.
Does anyone else eat eggs and rice?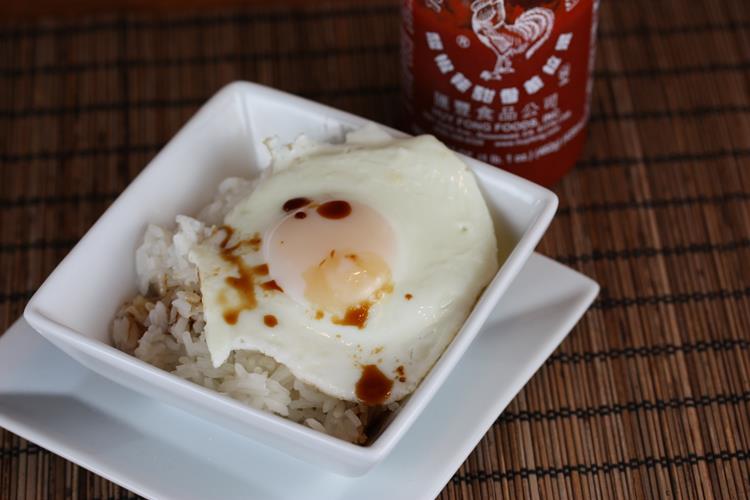 Eggs and Soy Sauce Over Rice
2 eggs per person, cooked over easy or soft boiled (you can serve these with a hard yolk, but they really are better with a soft yolk where the yolk can run out and all over the rice.)
cooked rice
 soy sauce (I use gluten free soy sauce now)
Asian hot sauce (optional)
Serve cooked eggs over rice and pour a small amount of soy sauce over each dish.
Serve and enjoy!