I recently started a new series in my allergy section called gluten free food facts. My goal in my allergy section is to share some food facts about some of the unusual ingredients and flours that we use in gluten free cooking.
I thought it would be fun to carry this idea over to my main site, but focus on regular food, not gluten free food. I love learning new things, especially about food, and I hope you will also.
I am hoping these food facts will allow you to learn some new facts about everyday foods that you may not know.
Now, I don't plan on sharing food facts every week, but I do hope to share them once a month or so.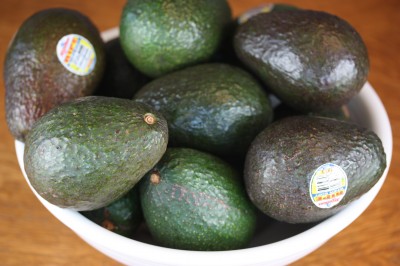 Today we are starting with avocados.
I love avocados. My oldest daughter agrees with me and will cut them in half and eat them by the spoonful. I recently found them on sale at Aldi's for 29 cents and price matched them at Wal-mart. Yes, I said 29 cents. That is a rare find around here, so I bought a few, as in the bowlful pictured above, and they did not last long in our house.
I recently worked with Wholly Guacamole on a campaign and it got me interested in learning more about avocados. So, today I thought I would share some of what I learned.
Here are a few facts about avocados:
Avocados are a fruit not a vegetable.
Avocados are high in fiber and potassium. In fact, they have more potassium than a banana.
They are also contain vitamin B6, Zinc, Vitamin E and C.
According to avocado.org there are nearly 5,000 avocado growers in California making it the top producer of avocados in the U.S.
Hass is the most popular variety of avocados.
Avocados can weigh anywhere from a few ounces to two pounds.
One serving of avocado is considered to be 1/5 of an avocado. (I guess I can safely say, I rarely eat just one serving of an avocado. 🙂 )
Avocados do not ripen on the tree. They ripen after being harvested.
Avocado trees can grow to over 60 feet tall and grow best in a tropical or semi tropical climate.
You can grow an avocado tree from the seed of one, but it is doubtful that you will ever any fruit because it can take 7-15 years to produce any fruit. And it is not as easy as it may seem to grow an avocado tree.
Need some ideas for using your avocados? That is if you need ideas other then eating them plain, scooped out of the skin.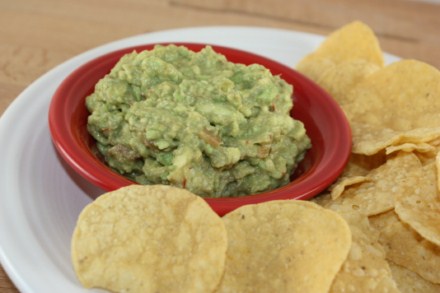 What is your favorite way to eat avocados?