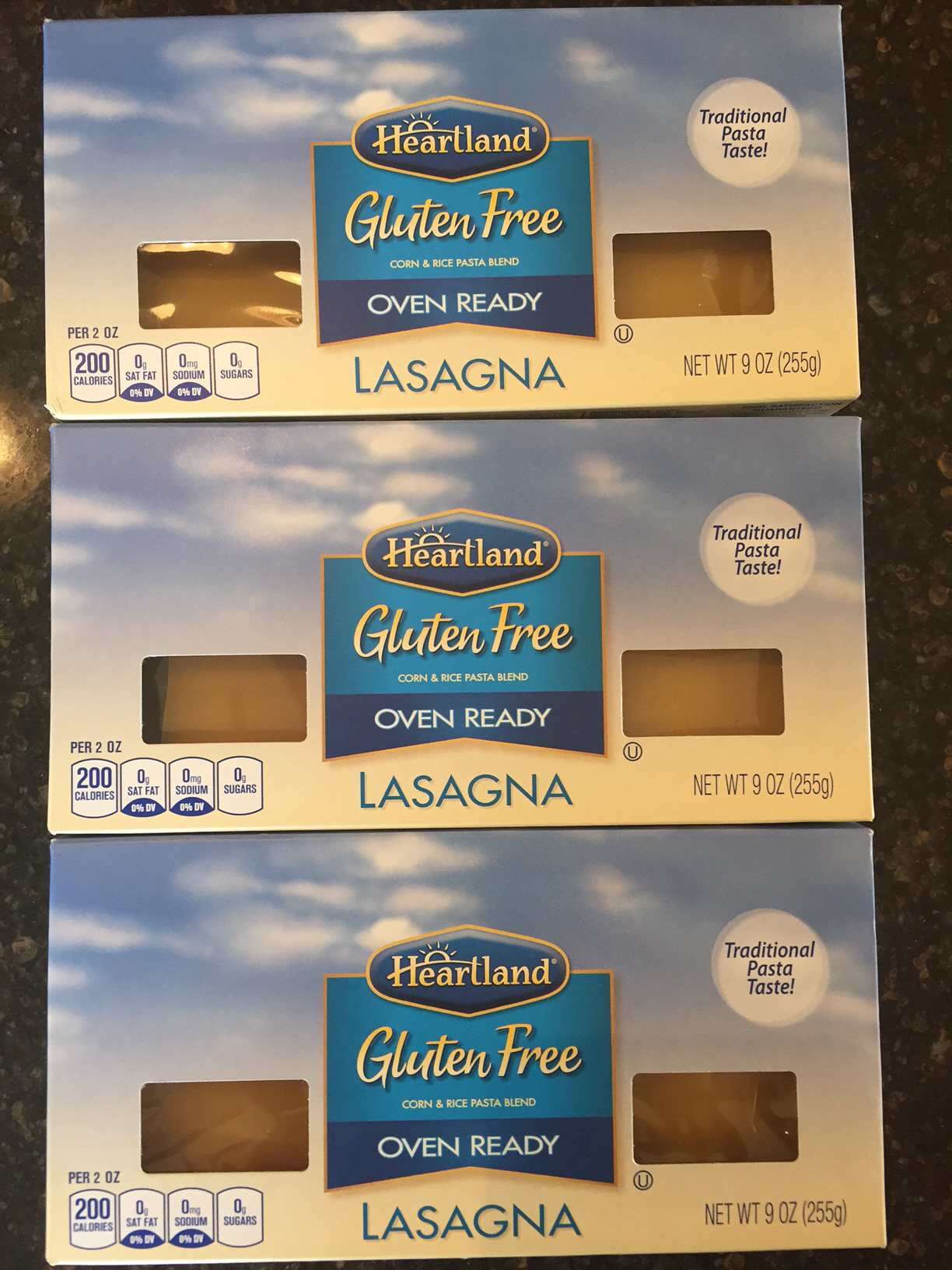 This gluten free lasagna is amazing!
I have been gluten free nine years. Over those nine years I have tried many different brands of gluten free pasta, including lasagna. Heartland lasagna is by far the best that I have found when it comes to lasagna. The taste and texture are the closest to the real thing.
I made lasagna with the Heartland lasagna on Christmas Eve and served it to company. The company, who was not gluten free, had seconds on lasagna. It was that good.
My family all loved it. Both the gluten free and the non-gluten free eaters enjoyed the lasagna. My husband said it was the best gluten free lasagna that I had made. I will be using this again.
Heartland Pasta has been one of my favorite gluten free pasta for awhile. Several years ago I wrote a post on the best gluten free pastas. At the time I loved Heartland pasta, but wasn't able to find the lasagna.
Several months ago though I found the Heartland Gluten Free Lasagna at Walmart and immediately bought it. I have since seen it at several Walmart stores in my area. I wish more stores carried this brand. Amazon does carry some of the Heartland pastas, but they are really expensive.
If you are looking for the best gluten free pasta be sure to check out the comments on my gluten free pasta post. Readers have left so many great comments and suggestion on their favorite gluten free pastas. I also did an updated post on a new favorite gluten free pasta for spaghetti and pasta dishes, although they don't have lasagna.
You might be wondering about my favorite actual lasagna recipe. I make several different ones, but The Pioneer Woman's lasagna recipe that she posted way back in 2007, is one of my favorites. It is very similar to a Taste of Home recipe that I made years ago. The Pioneer Woman's recipe is the recipe I used for Christmas Eve dinner.
I don't have any pictures of the lasagna though. It was Christmas Eve and family came first, so I didn't get a picture of it. It was gone in no time, so getting a picture of the leftovers didn't happen either.
I will say that I cooked the pasta. I didn't cook it all the way, it was slightly firm, but I haven't had the best of luck with oven ready lasagna in the past and was a afraid to try it with a gluten free one. If you have tried it the oven ready way I would love to hear if it worked for you.
And please share your thoughts on gluten free pasta and gluten free lasagna. Have you tried the Heartland lasagna or do you have a favorite one to share?
(This is not a sponsored post. Heartland pasta has no clue who I am. I am just sharing a gluten free product that I love.)