Because life in the country is not crazy or busy enough, we added these to the mix.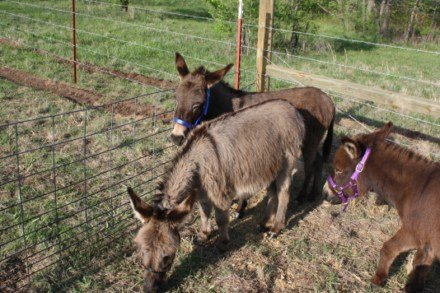 Meet Kate, Chloe, and Lucy.
Or is it Chloe, Lucy, and Kate? Let's hope my kids know the names better than I do.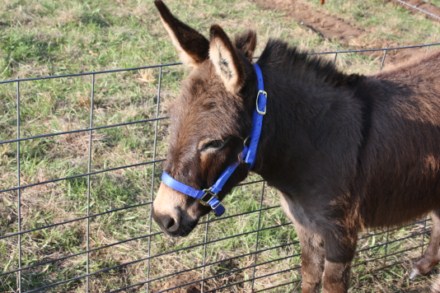 My kids seem to think that the fact that we live in the country, and own a lot of property, means we need to fill up all that space with animals.
Well, they finally wore me down and I gave in. These three miniature donkeys have now joined the family and the craziness of our life in the country.
I keep saying these donkeys are my kids' project and I am having nothing to do with them, but even I will admit they are kind of cute.
The dogs though are not quite so sure about the cute part. They have no clue what to think.
Are there any other miniature donkey owners out there?