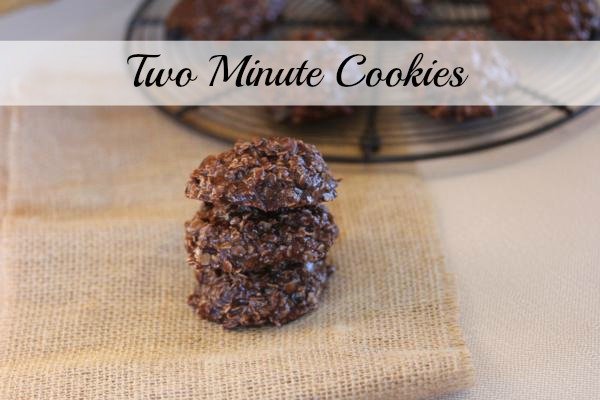 Two minute cookies are simple cookies to make and taste great.
This recipe for my Cooking Through My Collection series comes from the cookbook Grandma's Great Desserts.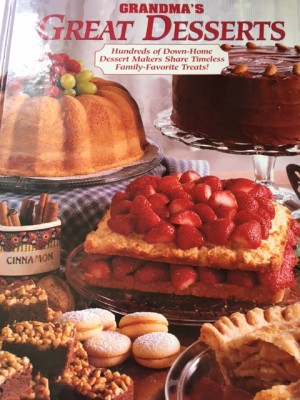 I have had this cookbook for close to 20 years. It is one of those cookbooks that helped me learn to bake after I got married. There are many recipes in this book that my sisters and I have made for years.
I love this cookbook because the recipes are old fashioned basic recipes. They really are the recipes that many of our mothers, grandmothers, and great grandmothers made.
The recipe I am sharing today from the book is for Two Minute Cookies. The recipe is basically a version of a no bake cookie. The title caught my attention because it said two minute. Any recipe that goes together in two minute and tastes great is a winner in my opinion, but once I read through the recipe I realized it was basically a no bake cookie.
I have actually never heard no bake cookies called two minute cookies. I am wondering if it is a regional name, or if it is more of an old fashioned name and the updated name is just no bake cookies since you don't bake them.
Either way these cookies are great.
This recipe was a little different in that it had raisins in it. I have put coconut in both no bake cookies and no bake cookie bars and I have even put dried cherries in no bake cookies and cookie bars, but I am not sure I have ever put raisins in them.
There were great with raisins in them and I will definitely make them that way again. These also could be made into bars like I do my other no bake cookies.
Have any of you ever heard no baked cookies called Two Minute Cookies?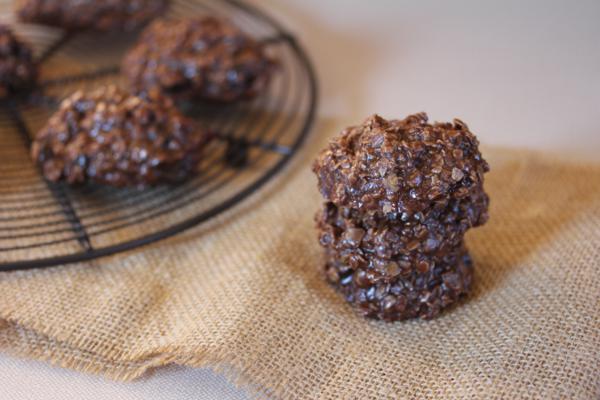 Two Minute Cookies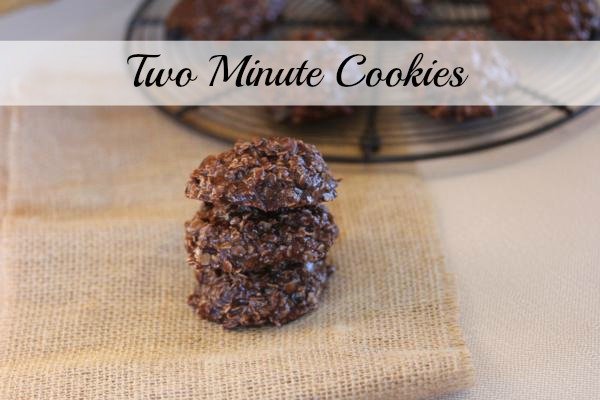 Ingredients
1/2 cup




butter

1/2 cup




milk

2 cups




sugar

3 cups




quick cooking oats ( I used gluten free oats)

5 tablespoons




baking cocoa

1/2 cup




raisins
Cooking Directions
In a large pan combine butter, milk, and sugar. Bring to a boil, stirring occasionally.
Boil for 1 minute.
Remove from the heat and stir in oats, cocoa, and raisins.
Drop by the spoonful onto a cookie sheet that has been lined with waxed paper or a silicone mat.
Cool completely and enjoy!