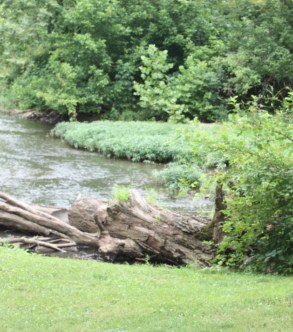 Last week we went on vacation for the first time since being both gluten and nut/peanut free.
I was a little worried about how it would go, but in the end it went well and we had a great time.
Traveling with food allergies can be very challenging, but by planning ahead I saved us a lot of time and headache.
I planned the hotel we were staying out based on the fact that they offered a free breakfast. Now I know that hotel breakfasts are not known to be the best, but I knew that they would have milk, juice, and probably fruit that we could eat. So, I took a box of cold cereal that the girls and I could have. For breakfast my husband and son ate the regular food served and the girls and I ate some fruit and juice, along with our cereal with the milk they served. This worked out great and I will definitely do this again.
I also searched ahead of time online and found a few restaurants that I knew we could eat at. I took all the information with me so that when it was time to eat we knew exactly what our options were. Knowing our options ahead of time made it so much easier. We were a little tired of the same three restaurants by the end of the trip, but over all it worked out well.
The other thing I did was to take a lot of snacks. I took dried fruit, potato chips, some gluten free/nut free cookies and granola bars, and a few other things. This was convenient and made it so that we had food to snack on if we were not near a safe restaurant at meal time.
I would love to hear what tips you have for traveling and vacationing with food allergies.