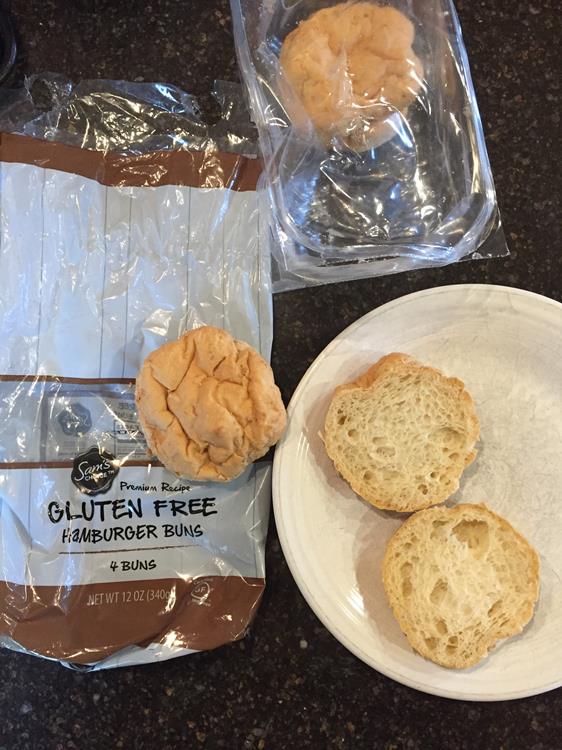 I want to start by saying that this is not a sponsored post. Walmart has no clue who I am. Today I am just sharing a product that my family has been enjoying and that I thought you might too.
Since going gluten free I have realized that I eat less bread. The fact is that bunless hamburgers are good. Not quite the same, but still good. I have also learned to love eating just meat and cheese instead of always eating a sandwich.
However, sometimes you just want some bread or a sandwich or a somewhat normal hamburger.
I have been gluten free since 2009. Back in 2009 the gluten free options were a bit limited compared to now.
Today you can find gluten free bread in most groceries store and some of it is actually good gluten free bread. In fact, there are several brands of gluten free bread that we love and buy often.
One of our new favorite brands that we have tried recently is Walmart's gluten free bread.
The main thing I love about Walmart's gluten free bread and buns is that it is convenient. I am at Walmart at least once a week. Some of you may be thinking wow you go to Walmart a lot, but not really. The fact is that I live in NE Oklahoma. Less than two hours from Walmart headquarters.
That means that we are surrounded by Walmart stores. So maybe not surrounded, but we have a lot of them. I think I have five Walmart stores all within thirty miles of my house. No matter which direction I go, I can get to a Walmart quicker than almost any other store.
All that means that I love the fact that Walmart is now selling more gluten free products. Not only are the selling more gluten free products, they are actually selling good gluten free products.
My family loves their gluten free bread and buns. They are soft with great taste and texture. They do have quite a few air holes in them, but most gluten free bread does. I wish it didn't, but that seems to be a problem with most gluten free store bought bread.
The bread is not 100% the same as regular bread, but no gluten free bread will be. But it is one of our top choices for gluten free bread now.
I love that I no longer have to make an extra stop for gluten free. If you haven't given it a try, you should. I think you will like it.
Some of our other favorite gluten free breads and bread products are Canyon Bakehouse, ALDI, and Udi's.
What is your favorite gluten free bread?