Fluffy gluten free pancakes with fresh strawberries mixed in equals a delicious summer breakfast.
I love sharing recipes that my kids come up with and this recipe for gluten free strawberry pancakes is one of my daughter's newest creations.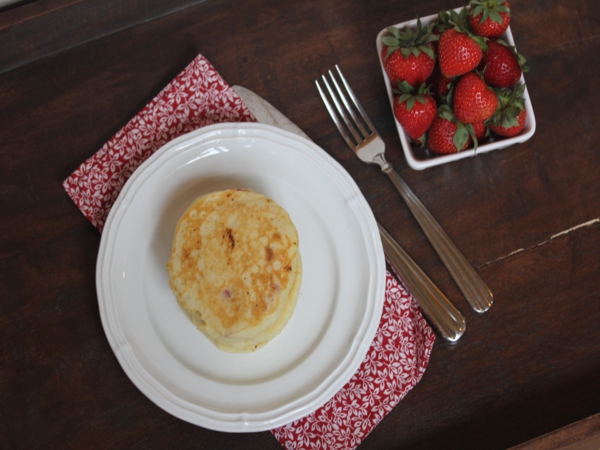 We eat pancakes almost every Saturday morning for breakfast. It has become a tradition at our house and we all look forward to it each week.
A few weeks ago my daughter helped me fix our Saturday morning pancakes and she decided to change it up a little and make strawberry pancakes. The results were delicious and perfect for summer!
Today I am sharing the recipe with you.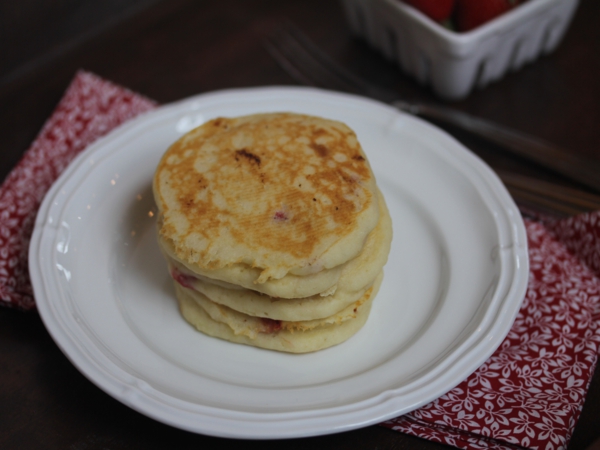 Gluten Free Strawberry Pancakes
2 eggs
4 tablespoons of butter, melted
2  1/3 cups buttermilk
2 tablespoons sugar
3/4 cup brown rice flour
3/4 cup white rice flour
1/2 cup potato starch
1/3 cup tapioca starch
1/4 teaspoon baking soda
1 1/2 teaspoons baking powder
3/4 teaspoon salt
1 cup diced fresh strawberries
Whisk together the eggs, butter, and buttermilk.
Whisk in the remaining ingredients and whisk just until combined. This batter will be a little lumpy.
Stir in strawberries
Let batter sit for 5 minutes.
Carefully scoop or ladle on to a hot griddle or skillet. Cook for 1-2 minutes on one side. Flip and cook on the other side until golden brown.
Serve and enjoy!