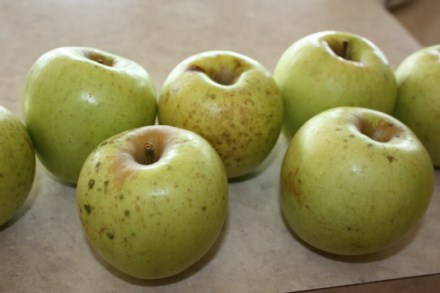 I have received quite a few emails and comments over the last few months on the subject of healthy eating. Some have expressed that they wished they could cook like I do. They feel bad because they are not cooking everything from scratch.
Other emails and comments that I have received express the fact that they cannot believe what I am feeding my family. They do not think I am using the right ingredients or making healthy choices. So, I thought today would be a good time to share some of my thoughts on healthy eating.
Is There A Gray Area?
So often in the food and blogging world, I see black and white. Someone will have a view on what is healthy, and they think that is the only way to eat. I don't look at it this way.
For me, healthy eating is a journey, just like most things in life. I don't think most people wake up one day and realize that the majority of what they eat or cook is bad. For me, it is more about baby steps. It is a learning process. The more I cook, the more I read and learn, the more I change.
However, it is slow change. I think slow change will last longer and stick with you longer than a drastic switch in diet. Most drastic changes in diet or life , for whatever reason they are made, don't last long. Slow changes tend to stick.
Healthy Changes Over Time
So, my views on healthy eating change as I change. What I ate five years ago, may not be the same thing I eat today, and what I think is healthy to eat today, may not be what I think is healthy in a few more years.
You may not think what I eat is healthy. In fact, you may not serve your family anything like I would, but I may not agree with all the choices that you make. What fits my family, may not fit yours, and the other way around.
We don't drink hardly any sugary type drinks, including real 100% juices, sugary drinks, and pop. We just don't buy them. You won't find them in my house. We don't think they are good for our kids, but we do occasionally eat some corn syrup. You may think apple juice is great, but stay far away from any corn syrup. But do you know what, I think that is okay because we are both doing what we think is best for our families with the current knowledge that we each have.
Eating Out vs Eating At Home
For those that are used to eating out all the time, anything you cook at home will probably be healthier. For those of you that are used to buying a lot of boxed food and mixes, making even a few things from scratch will be healthier.
If you are familiar with my site, you know that I am always looking for an at home version of foods we love. My at home versions may not be the healthiest of choices, or the choices that you would make, but they are healthier than what we had been eating.
It's All Relative
So for those of you that have felt bad because you don't cook like I do, that is okay. Is your cooking style improving? Are you cooking healthier than you were last year. If so, that is great! Remember it is about small steps towards a healthier life.
And for those of you that think I eat unhealthy, you should have seen what I ate a few years ago. Maybe as I learn and change, I will agree with you, but for now I am taking small steps and learning as I go, because that is what works for me.