Yesterday I cleaned some things out of my refrigerator. Hiding in the back of my refrigerator I found this.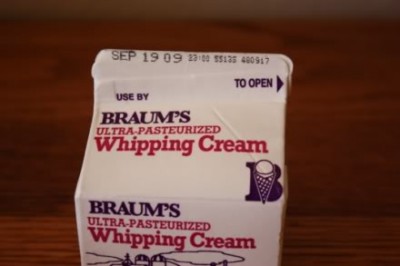 Read it carefully, what is wrong with this whipping cream?
Does it have something to do with the fact that yesterday was January 4, 2010?
Yes, I will admit, that on January 4, 2010, I found this dairy product, that expired on September 19, 2009, in the back of my fridge.
Yes, this is an unopened whipping cream that is 3 1/2 months past the expiration date!
I do not know how I missed this. I really have cleaned out my fridge since September.
Please tell me I am not the only one that finds strange things hidden in the back of the refrigerator. Please, tell me this happens to some of you.