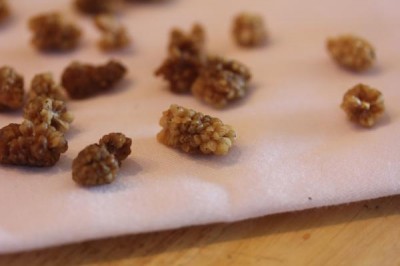 I should have known you all would know what last week's What Is It Wednesday was. Those of you that guessed mulberries were right. Dried mulberries were exactly what they were.
And they got mixed reviews in my family. No one loved them. Some said the taste was okay, but did not like the texture.
I would love some ideas on how to use these. I am thinking in granola or something like that. Do you have any other ideas to use up my package of mulberries?