I love old cookbooks. Yes, many of the recipes are interesting. I mean there is nothing quite like the jello salads of the 1960's and 70's. But mixed in with some of those recipes are some great simple and basic recipes. Recipes that are time and budget friendly.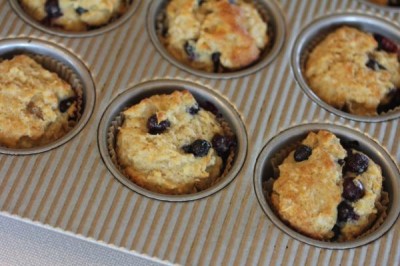 Today's recipe is an example of that. This basic muffin recipe is based on a recipe I found in an old community type cookbook I picked up used a few months ago. I love this recipe because you can take the basic idea and add whatever you want to it.
You can add chocolate chips, raisins, other dried fruit, blueberries, etc. Add whatever you want to change it up. And because this muffin has oatmeal in it, it is a little heartier than a regular muffin and is perfect for breakfast.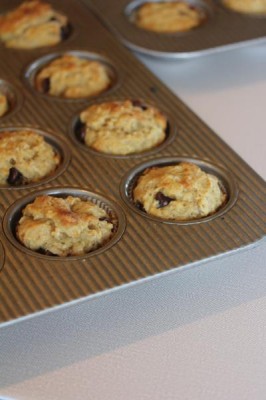 Oatmeal Breakfast Muffins
1 cup old fashioned oats ( I use gluten free)

1 cup buttermilk

1 egg

1/2 cup brown sugar

1 cup flour ( Gluten Free version: Since this is only 1 cup of flour, I used a gf flour blend and it worked fine)

1/2 teaspoon salt

1/2 teaspoon baking soda

1 teaspoon baking powder

1/2 cup oil

1 cup chocolate chips, raisins, blueberries, etc.
Soak oatmeal in buttermilk for 1 hour.

After oatmeal has soaked add egg and sugar. Stir to combine well.

Add flour, salt, baking powder, and baking soda. Stir to combine well.

Add oil and stir. Add in any fruit or chocolate chips and stir.

Scoop into greased or lined muffin tins and bake at 400 for 15-17 minutes.