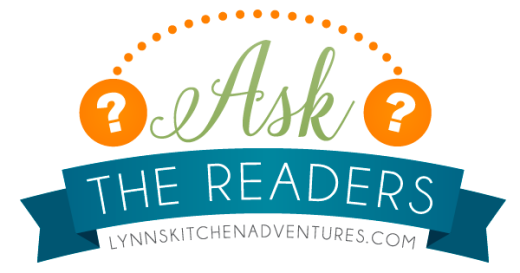 Today's Ask the Readers question comes from Melissa and I am hoping you all can share your thoughts.
What type of flooring do you prefer in your kitchen? I am going to redo my floor-currently have linoleum and I really don't like it.
A few years ago when we were remodeling our kitchen I did a post on hardwood floors vs engineered hardwood floors. I loved all the tips I got from you all. The comments on that post are very helpful. If you are considering wood floors at all that is a great post to read.
I ended up getting engineered hardwood and so far I love it. I have it throughout most of my downstairs. But I have only had it for a couple of years, so I can't tell how well I will like them in years to come or how well they will hold up.
In previous houses I have had linoleum and was not a fan of it. Although I will say that the linoleum I had was inexpensive builder grade type linoleum, so part of it might have been a quality thing. Before we redid our kitchen we had laminate flooring. It was okay and actually held up okay for how old it was, but it was not my favorite.
I have never had tile in a kitchen, so I don't really have thoughts on tile in a kitchen.
Now I am hoping that you all can help Melissa.
What do you recommend for kitchen flooring? What do you love or hate about what you currently have or have had in the past?
Have a question that you would like to ask? You can submit it here.