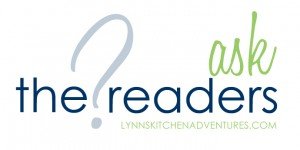 Can you believe that summer is almost over?
I know it is not really over, at least not according to the calendar, but if your kids are heading back to school soon, it means that your summer is basically coming to an end.
I have been working on some fun back to school posts and it got me thinking about when everyone actually goes back to school.
Here in Oklahoma most schools start somewhere between August 13th and August 20th. I know that is a pretty common time frame in the southern part of the U.S.
Growing up I went to school in Oregon and we almost always started school right after Labor Day. Of course we also went until the middle of June. We might start school in August in Oklahoma, but it allows us to get out by the end of May.
After living in Oklahoma for over 20 years, I have decided that schools start in August because you can't do much else in August. It is way too hot to do much outside so you might as well go to school. 🙂 That is probably not the real reason. I am guessing the school calendars go back to the days when more people farmed and had crops that had to be planted in the spring and harvested in the fall. Now those things don't matter as much, but I think most areas still follow those same schedules.
Now I am curious when do your kids head back to school? Is it in the next week or two or do you start school after Labor Day?