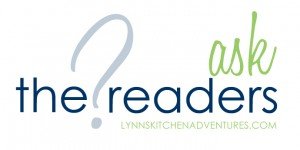 Growing up my parents always had a large garden and we loved the fresh fruits and vegetables that came from it. I learned a lot from my parents about gardening and my husband and I have had a garden almost every year since we got married.
Gardening is a lot of work, but it is so worth it. There is nothing quite like fresh from the vine tomatoes, freshly picked blueberries, or lettuce picked just minutes before you eat it.
This year our garden is a bit smaller than it normally is, but it is still plenty big. We planted tomatoes, several kinds of peppers, zucchini, yellow squash, lettuce, cantaloupe, herbs, and cucumbers. We also have blueberries and quite a few fruit trees. We should have some good eating come June, July, and August.
Since we have been spending a lot of time gardening and it is on my mind, I decided to do a fun Ask the Readers question today about gardening.
Do you garden? If so I would love to hear what you are growing this year.