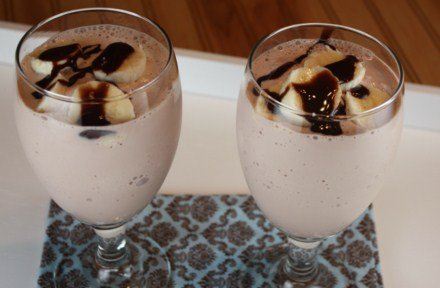 My eleven year old daughter loves banana splits. In fact she loves just about anything banana.
So, this is a milkshake that I came up with just for her. It is just like a banana split in a glass. The perfect combination of ice cream, chocolate, and banana.
And it is very good!
Banana Split Milkshake
2 ½ cups Neapolitan ice cream
½ cup milk (more if needed)
1 banana
chocolate sauce for serving
Blend ice cream, milk, and banana in a blender until smooth. Add more milk if needed for desired consistency.
Serve with chocolate sauce and/or whipped cream drizzled on top